News, government and media
Since the beginning of Russia's invasion of Ukraine, Belarusians have been actively interested in events that take place in both countries, but interest in Ukrainian prevails.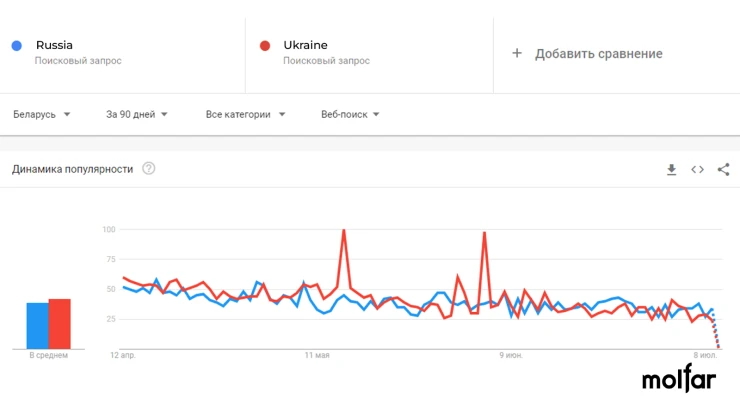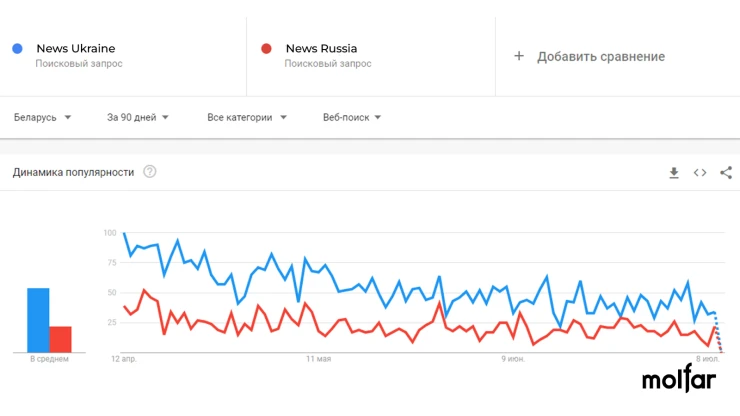 Belarusians also perfectly understand what is really happening in Ukraine.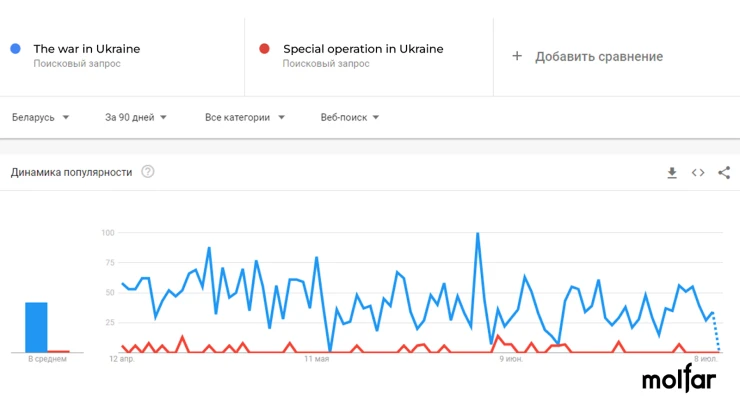 Despite the fact that they still haven't learned to use prepositions correctly.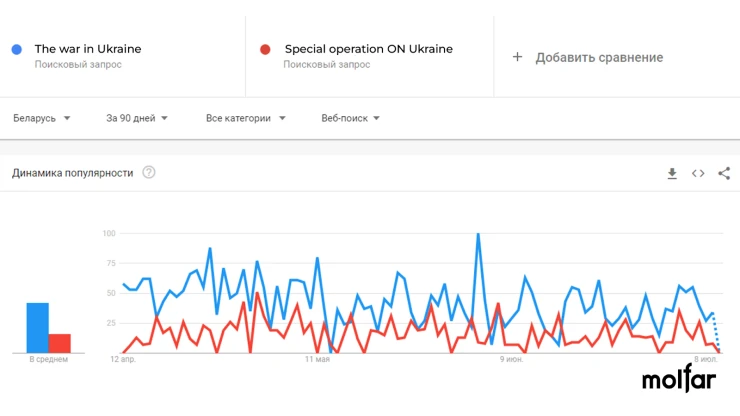 Arestovych's interviews are much more popular among Belarusians compared to Lukashenko's interviews.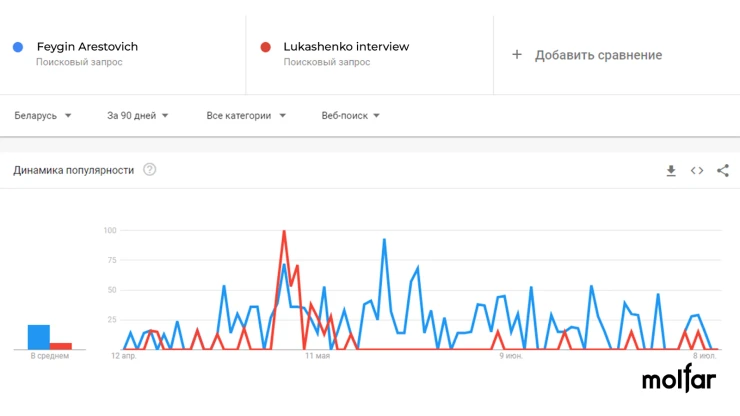 And no matter how the authorities try to limit access to independent media, Belarusians find an opportunity to bypass the blocking.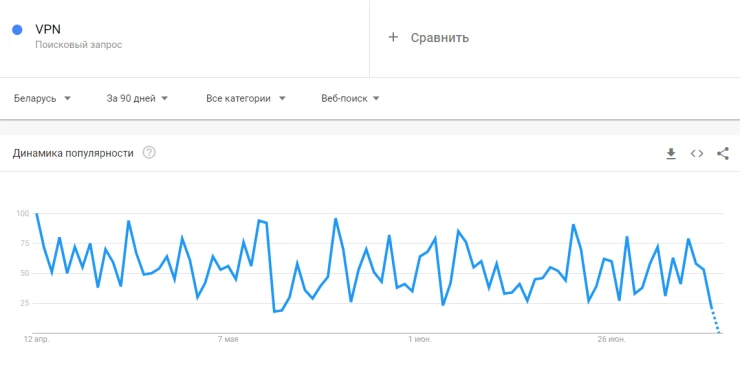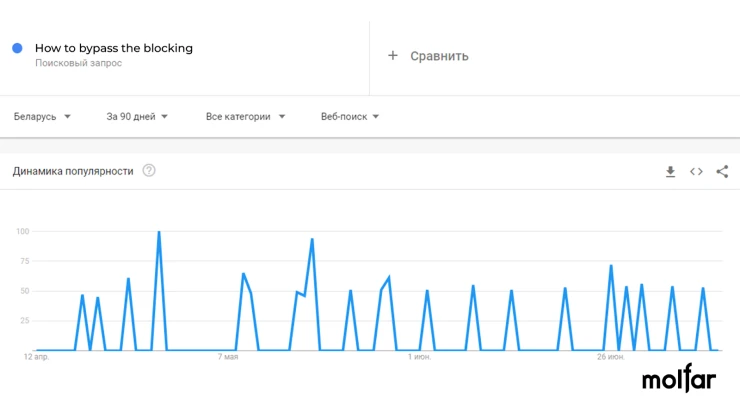 And they continue to read media resources that interest them, instead of pro-Russian ones that spread propaganda.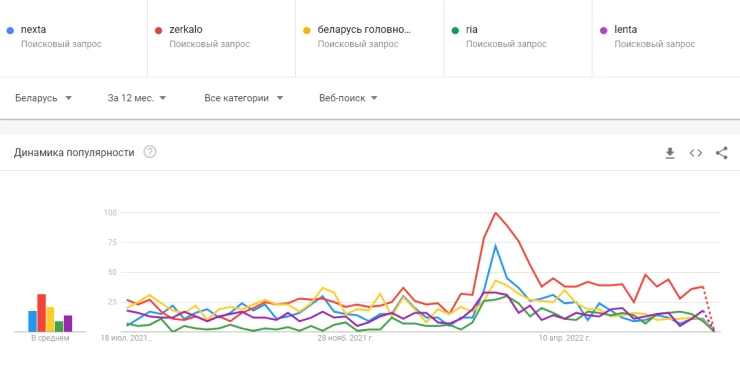 Resource is particularly popular Khartia 97.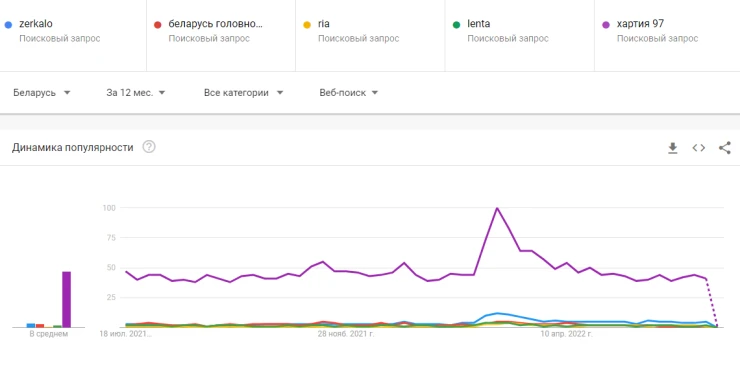 Attitudes towards Lukashenko
Despite the dictatorial regime of Lukashenko, his rating remains high compared to the rating of the opposition (1, 2).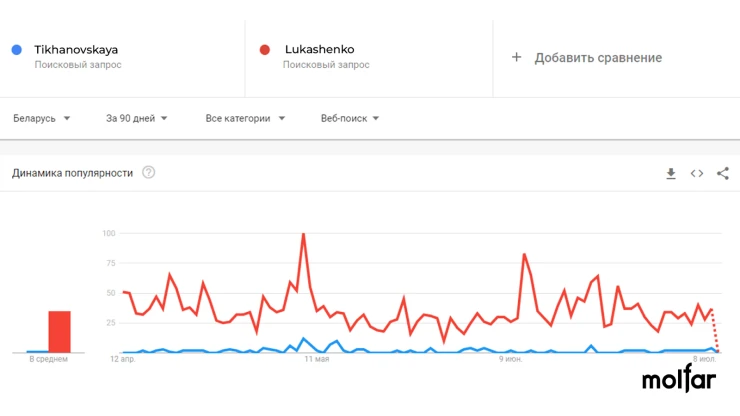 Nevertheless, Belarusians are increasingly interested in the age of the head of state, maybe out of curiosity, or maybe out of premonition, because bat`ka (father) is no longer the same.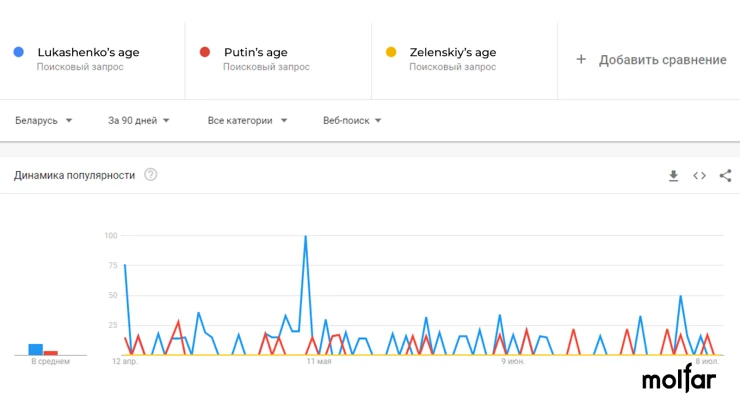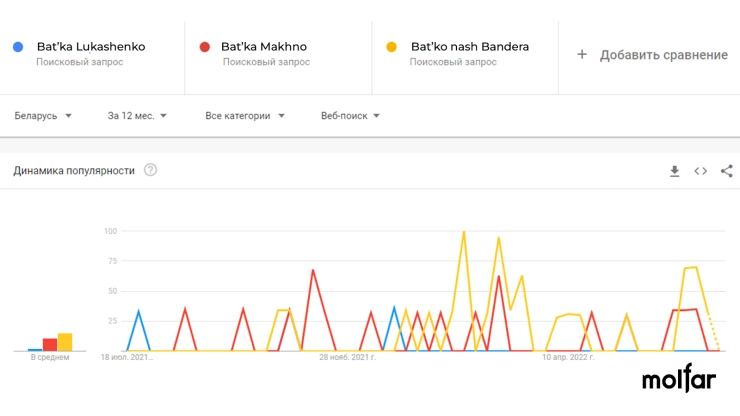 Work
Belarusians prefer freelancing to official employment.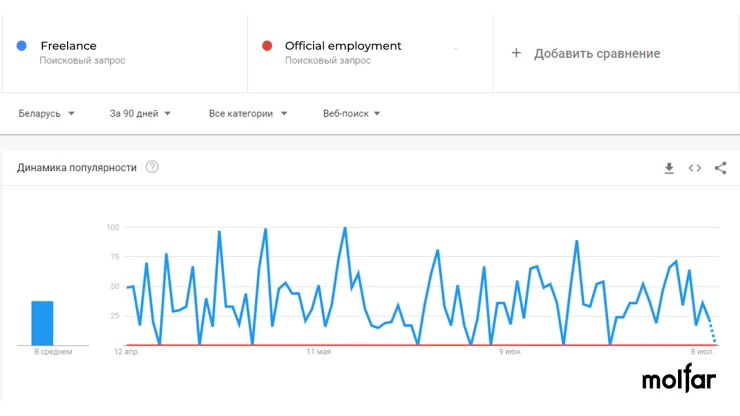 When it comes to the location of the work Poland is preferred.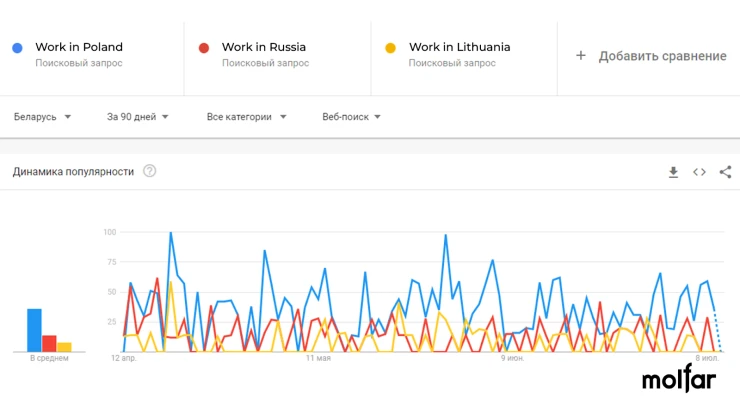 Rest
Among the preferred holiday locations, Belarusians choose Turkey, Georgia and Sochi.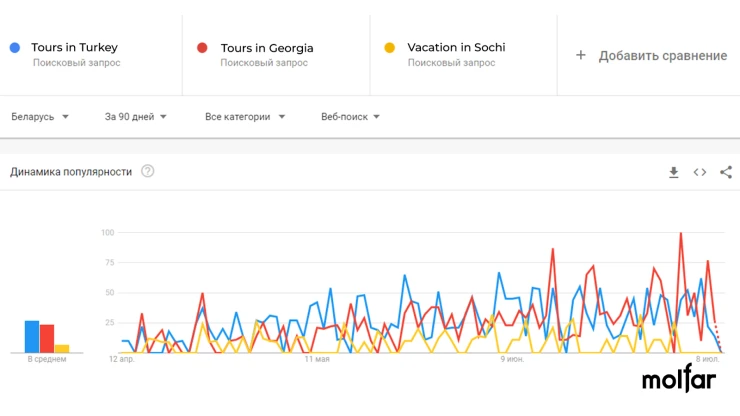 And those who cannot afford such a vacation, rest on the sea of ​​Minsk and the lakes of Braslav.Also, Belarusians have repeatedly expressed interest in a vacation at their own expense, which is probably related to industrial problems due to sanctions. (1, 2, 3).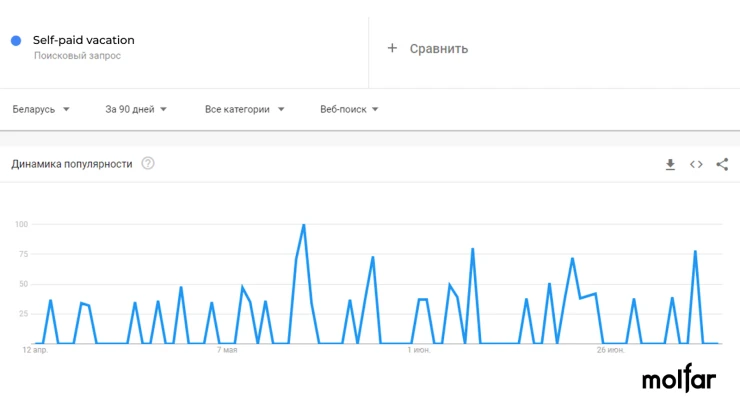 Fears
Belarusians are interested in the default, and whether it threatens Belarus and Russia. What sanctions applied against Belarus, as well as which banks were affected.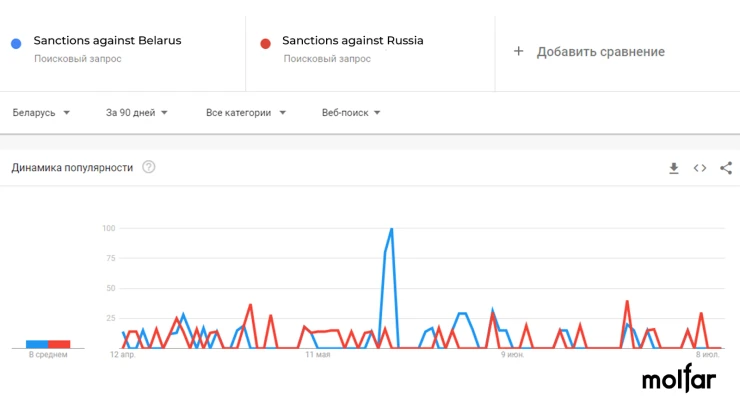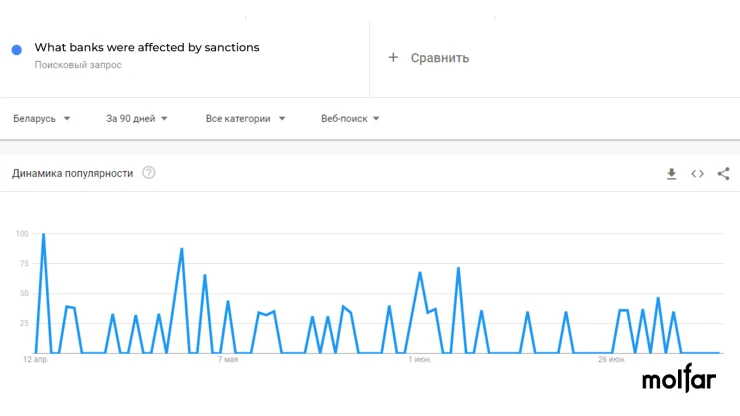 Periodically, Belarusians are also worried about the possibility of nuclear war.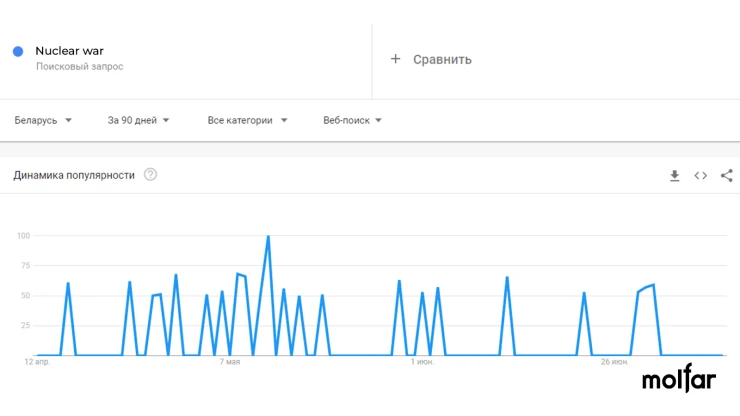 Wishes
From time to time, every Belarusian is curious how to leave Belarus, many consider the possibility of emigration, which is also evidenced by the desire to make an apostille and obtain a humanitarian visa in Poland.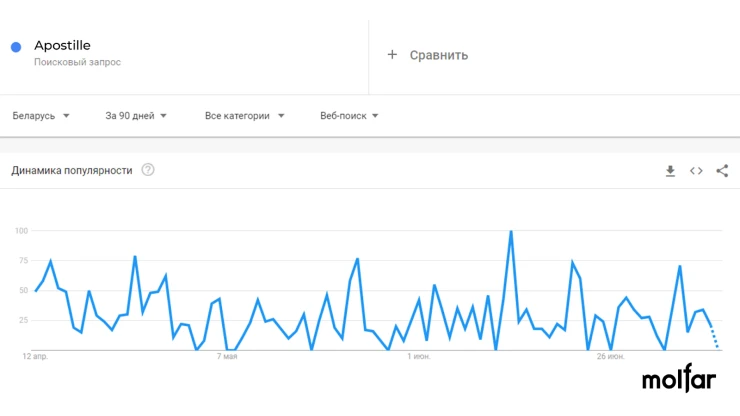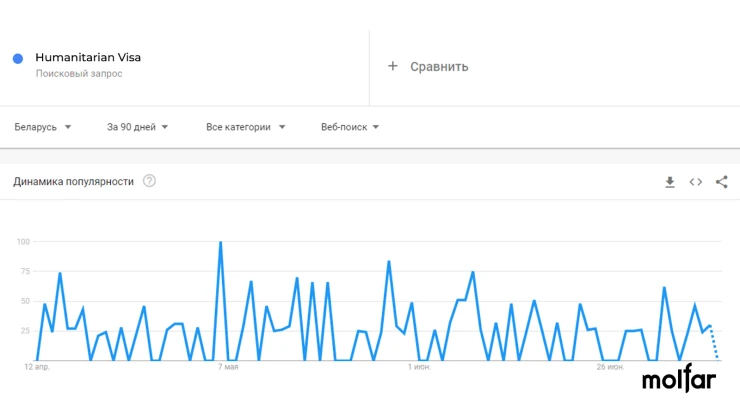 Belarusians are also interested in the question of when the war in Ukraine will end.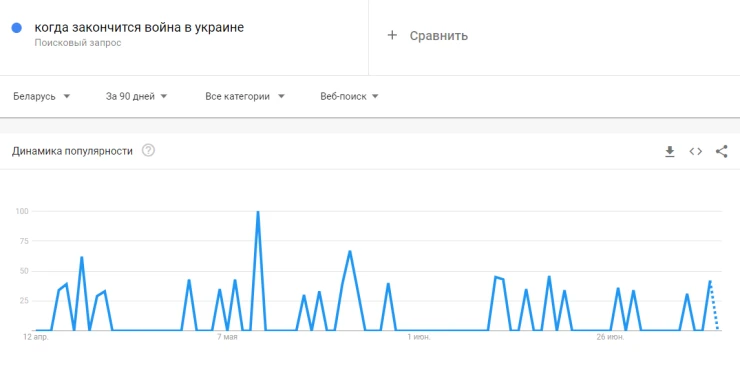 However, they are much more interested in the results of the centralized testing in 2022, as well as when to plant beans and cucumbers.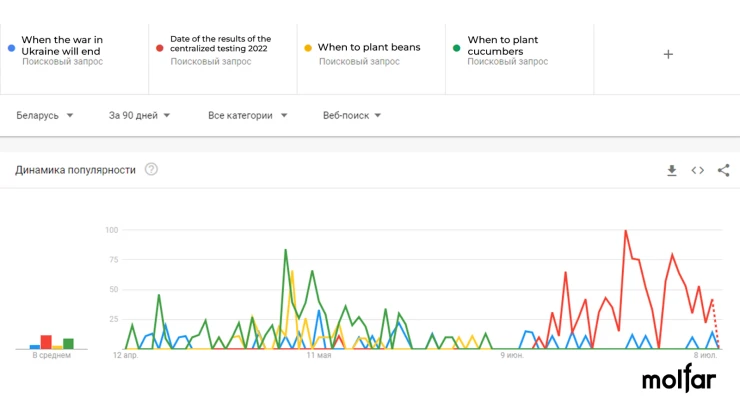 Fearless Belarusians or butter
As Les Podervyansky says, there is no such thing as too much butter .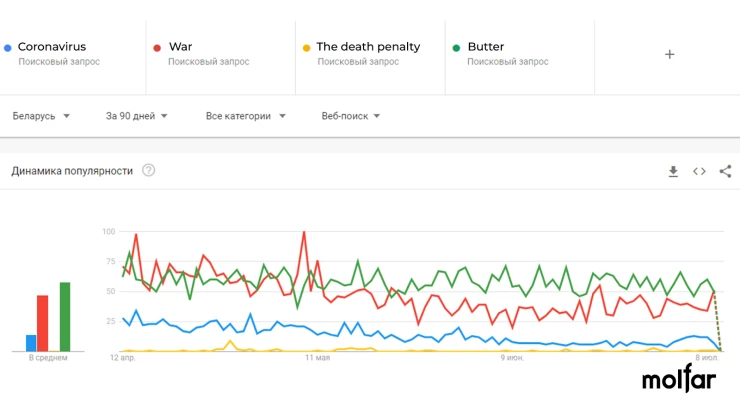 Top-10 opposition Telegram channels