"PMC Wagner Center" is named after the private military company "Wagner", which was created by Yevgeny Prigozhin. Its mercenaries are now participating in battles on the territory of Ukraine, also "Wagner" recruits prisoners from Russian colonies – for sending to the front, in addition to money, they are promised release after one year of service.
❗️ It is worth noting that despite Wagner PMC's active participation in various military conflicts around the world on the side of Russia, the PMC's activities in Russia are illegal. Due to the great affection of the Vladimir Putin to the leader of PMC Wagner Yevgeny Prigozhin, the latter has the exclusive right to criticize the Russian military command. Because of this, conflicts often arise in the Russian establishment, in one of which the former commander of the 58th army of Russia reminded about the illegality of PMC Wagner's activities in the context of the war in Ukraine on December 28, 2022.
The offices of the PMC Wagner Center are home to the pro-government online magazine PolitRasha, Z-bloggers and the Cyber Front Z project, which creates paid comments supporting the war in Ukraine. In the same offices there should also be "developers of dual-use programs", whose names are "not disclosed". Apparently, due to the lack of developers, they decided to organize a hackathon. The organizers promised a "large-scale event" with drones flying around the building, but at last it all resulted in the recruitment of young talents.
The Molfar OSINT community has identified the members of the three winning teams. For reasons of national security, we consider as a good idea to publish their residential addresses, phone numbers, passport data, social networks and other private information.
Hackathon "PMC Wagner Center", 1st place: GrAILab
GrAILab – a team of developers from St. Petersburg took the 1st place at the hackathon "PMC Wagner Center" and received a certificate worth 1 million rubles.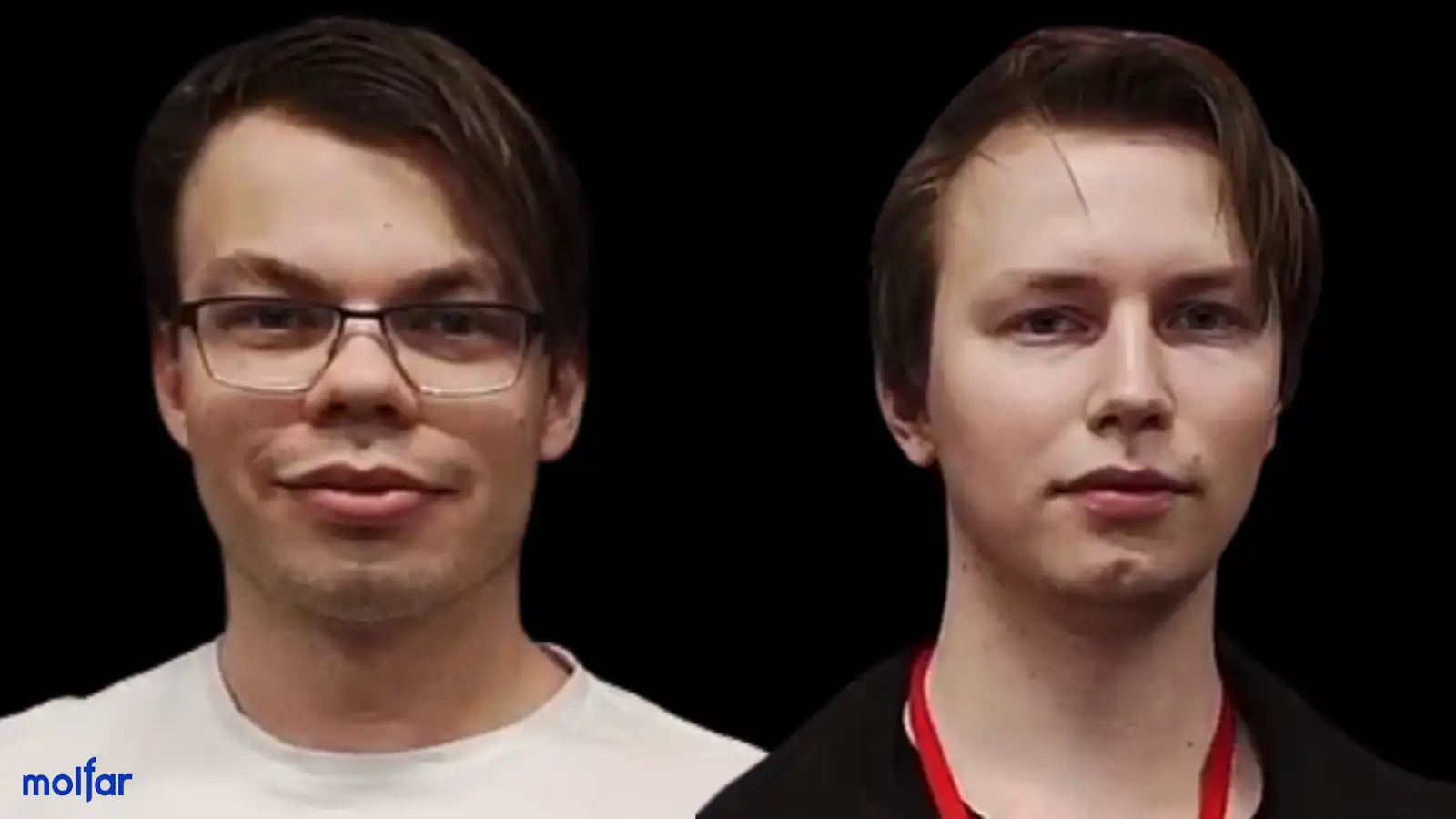 👉 Kirill Alexandrovich Dyatlov, 30.04.1998
Master's student of the Faculty of Mathematics and Mechanics of St. Petersburg State University.
According to insider information, in 2021 he worked at the UAV and drone development company Smyslolet LLC. In 2012 and 2015, Smyslolet LLC received a state order from the Innovation Promotion Fund (1.2m rubles) and a state order for the provision of UAV video services from the Harkevich Institute of Information Transmission Problems of the Russian Academy of Sciences (0.15m rubles).
During the interview at the hackathon of the Wagner Center PMC, they stated that they had participated in many hackathons.
Hobbies, according to VK: football, games, LEGO, Star Wars, Mindstorms. Signed with the nickname "Dart Vader".
Known address: St. Petersburg, 3 Sikeirosa St., bldg. 1-A, apartment 12.
👉 Nikolay Andreyevich Zhitnukhin, 30.04.1997
VK, +78123289729, TIN: 784224845996, passport: 4017798946.
Master's student of the Faculty of Mathematics and Mechanics of St. Petersburg State University.
According to insiders, in 2021 he worked at the UAV and drone development company Smyslolet LLC.
During an interview at the hackathon of the Wagner Center PMC, they said they had participated in many hackathons.
Hackathon "PMC Wagner Center", 2nd place: SR Data-Iskander
SR Data-Iskander (team of the Russian cities of Kaliningrad, Sochi, Moscow) – the development team took 2nd place at the hackathon of the Wagner Center PMC and received a certificate worth 0.3m rubles. The team's sweatshirts depict (1, 2) the logo of SR Space (formerly Success Rockets, Li) – a private Russian space company founded in 2020 by entrepreneur Oleg Mansurov (FB, Inst), Sergey Kosmos – CTO.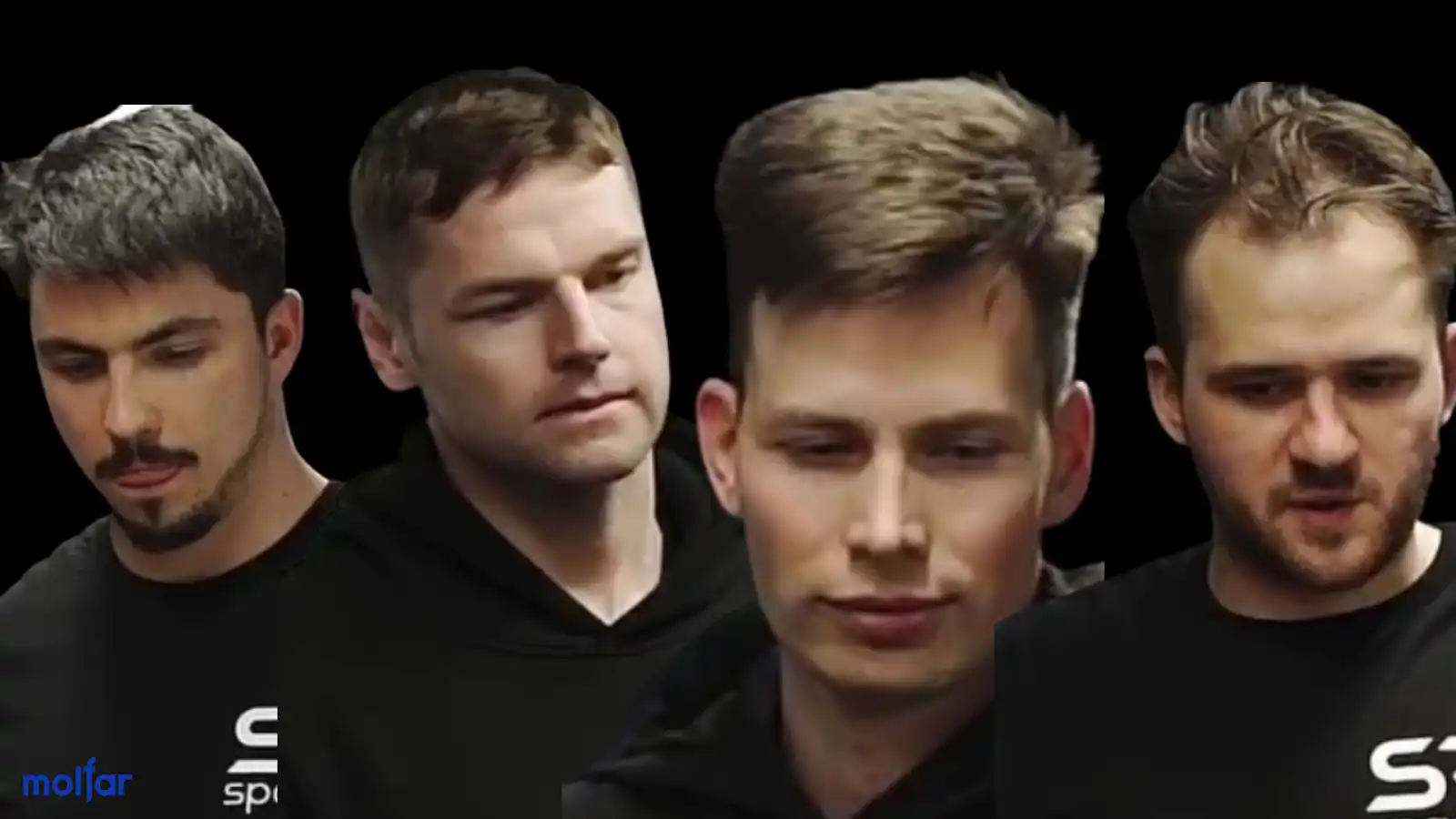 👉 Vainberg Roman Igorevich, 02.02.1996
He studied at Bauman Moscow State Technical University. According to insights (1, 2), until 2019 he worked at Stream Theater LLC and Center for Entrepreneurship LLC. Since 2019, he has been working (1, 2, 3) as the head of the strategic development and partnerships department at the Center for Cognitive Modeling of MIPT. The center received 1.2 billion rubles from the state for the development of anthropomorphic robots.
Captain of the development team "Sakharov Team", which from 2017 to 2019 took part in 20 Russian and international hackathons: Junction in Helsinki, StartupBootcamp HealthHack in Berlin, Digital Breakthrough.
👉 Serhiy Kosmos / Kudryavtsev
Sergey Kosmos – СТО SR Space, co-founder and CEO of Jedium game studio. In 2010, he graduated from the Moscow Institute of Electronic Engineering and before the start of the last year of his master's degree, he entered the second higher education at HSE for business informatics. In parallel, until 2013 he worked in the field of IT consulting. In 2014, he went to Boston to "improve his English" for admission to business school.
A photo search found Serhiy Kudryavtsev (1, 2), the founder of Connections.vc, who looks like Cosmos and in 2015 held a webinar on the topic "Boston Startup Ecosystem", where he indicates his personal website s10.vc with his contacts (which are no longer valid), where Cosmos's past project Hardcore is also indicated.
Perhaps he changed his last name to Cosmos or indicates a nickname in Li.
👉 Anatoly Alexandrovich Lushnikov, 04.12.1991
He studied at the Immanuel Kant Baltic Federal University, specializing in mathematics, system programmer. From 2015 to 2018 he was engaged in the development of the FutureMed artificial intelligence project, which he presented in 2018 at the Skolkovo Foundation event. Since May 2018, a private enterprise with the KVED "computer software development" has been opened. He is engaged in the analysis of remote sensing in the ScanGeo project.
The address in Kaliningrad (as of 2021): 121, Gaidar St., apartment 13. There is also an address in St. Petersburg (for 2021): Kronverkskaya St., 1 l. А.
👉 Stepanov Daniil Viktorovich, 03.04.2001
He studies at STI NUST MISIS, majoring in nanotechnology. Studied at Deep Learning School from MIPT, took courses at Stepik. In 2020, he took second place in the Marusia Game Challenge game development competition from Mail.ru Group. In 2020, he participated in the Copterhack competition. Winner of the Hackathons and Lectures on Artificial Intelligence competition in 2021. As part of the Moscow Hares team, he won the international competition "STACK Overflow: Map Floodwater from Radar Imagery" in 2021.
Probable address: St. Petersburg, Smolenka River Embankment, 3, bldg. 1, lit A, apartment 629.
Hackathon "PMC Wagner Center", 3rd place: Artistrazh
Artistrazh is a Moscow-based artificial intelligence, data science and augmented reality development company. Artistrazh LLC was founded in 2020 by Igor Turashev (60%) and Evgeny Egorenko (40%). The team consists of 50 people. In December 2022, four representatives of Artistrazh took 3rd place at the Wagner Center PMC hackathon and received a certificate worth 0.2m rubles.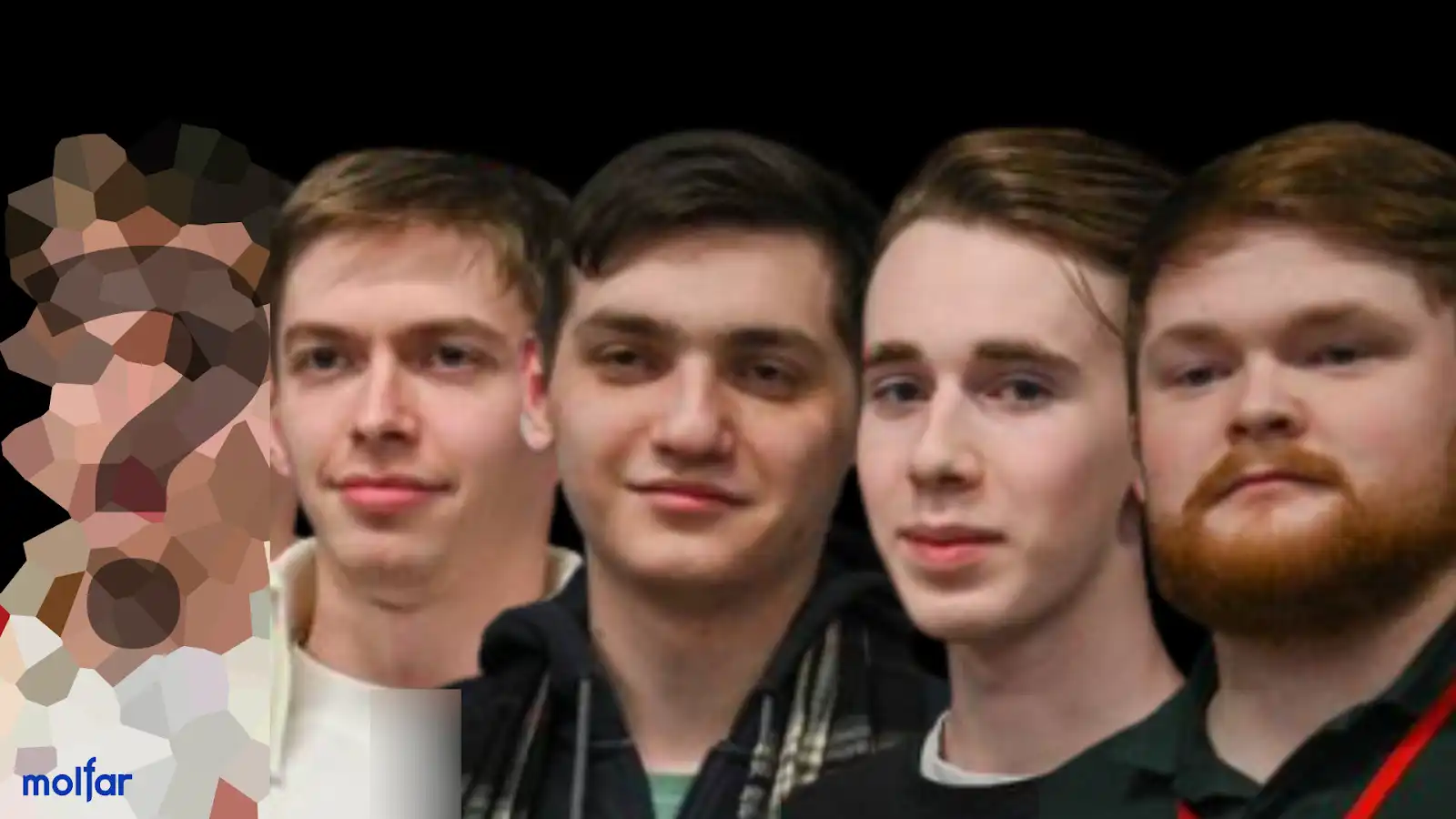 👉 Igor Olegovich Turashev, 15.06.1981
TIN:121517223681, SNILS: 09925203085, passport: 8802424742.
The most mysterious person of all. Igor Turashev is wanted by the FBI. The reason for the wanted list: participation in the "most harmful hacker group in the world" according to the British National Crime Agency (NCA) – Evil Corp.
In light of this information, it is very ironic that his team took only third place at a hackathon organized by terrorists 💁‍♂️💁‍♀️
🔺 Information that we managed to find about Igor Turashev
Co-founder of Artistrazh LLC. From 2005 to 2014 he was a co-founder of the software development company Deit LLC (legal entity closed in 2014). In 2018, he founded Anitech LLC (licensed for the protection of confidential information and the development, manufacture, distribution of encryption tools), and in 2019 – Anitech, an autonomous non-profit organization for the development of information technology. In 2020, he co-founded a software development and information security company, Cyberborea LLC.
He is one of the leaders of the hacker group Evil Corp, which in 2021 received about 10% of all global revenues from ransomware, making the group the largest in the world in this "market".
The Molfar OSINT community conducted additional identification to prove that this is the same Igor Olegovich Turashev who is wanted by the FBI.
The date of birth of Turashov Igor Olegovich, co-owner of LLC "Artistrazh", whose team of the same name took the 3rd place at the hackathon "PMC Wagner Center" – 15.06.1982. The name and date of birth of the wanted person is also 15.06.1982.
Turashev from the hackathon, as well as Turashev wanted by the FBI, was born in Yoshkar-Ola.
Turashev from the legal entity LLC "Artistrazh" has a passport 8802424742. This person is associated with the mail tigrruz@ya.ru. This mail is associated with the deleted VK. According to historical data, the account belonged to Igor Turashev, who posted on his avatar the same photo that the FBI is looking for.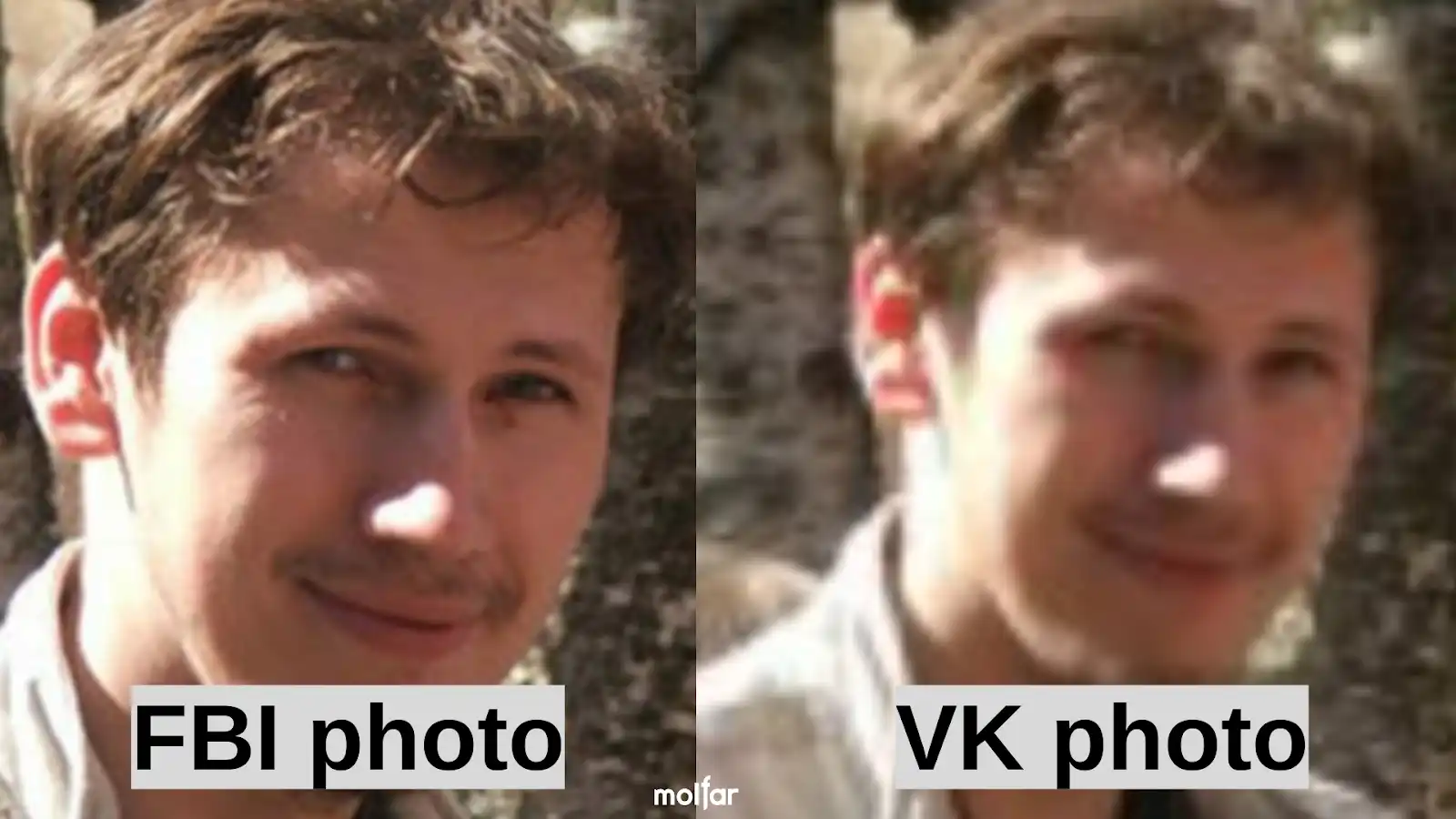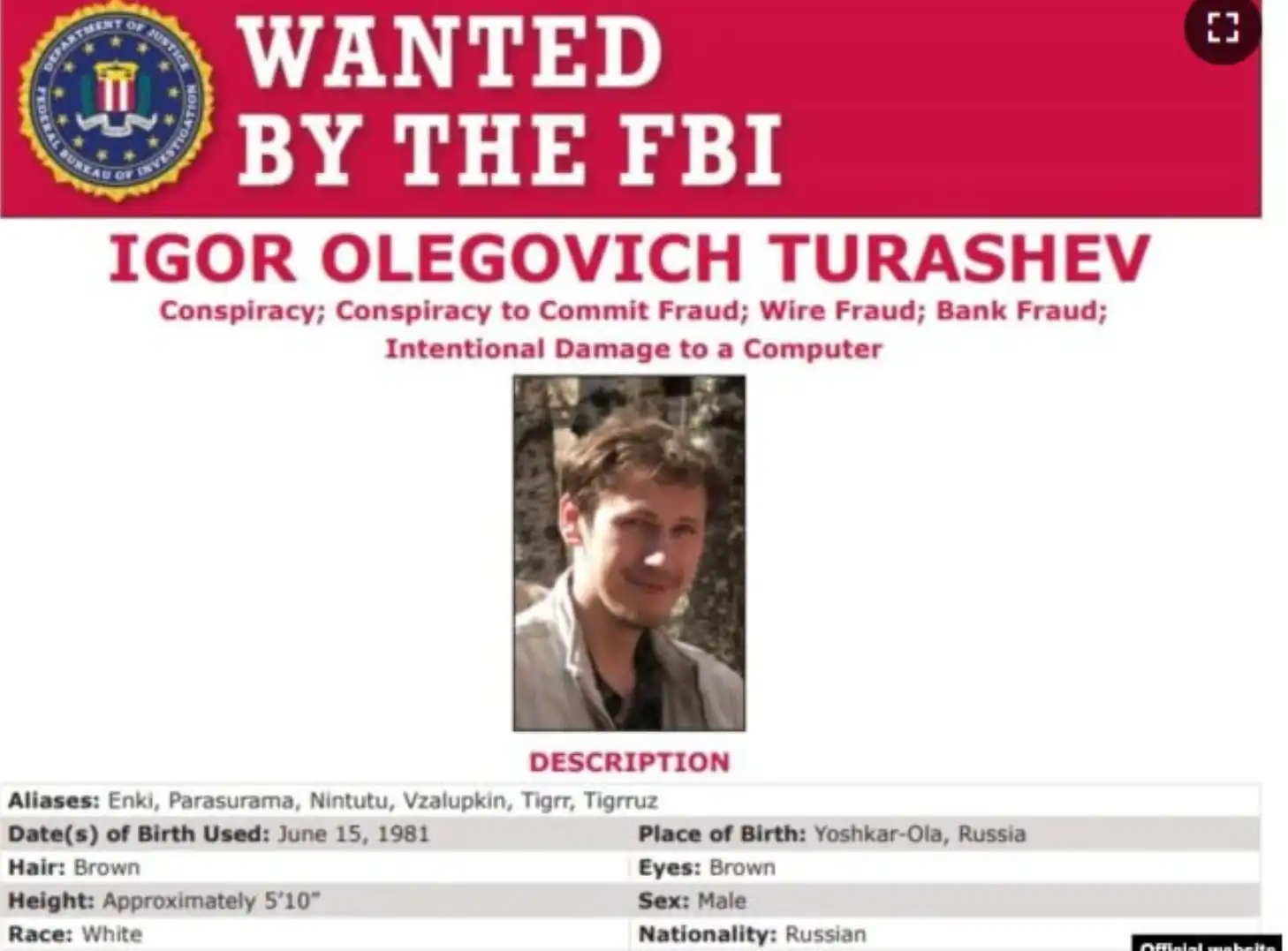 An interesting find for a hackathon. Although, when you deal with Russian terrorists, you should not be surprised at the branching of their criminal ties.
👉 Egorenko Evgeny Yurievich, 21.03.1995
Co-founder and director of Artistrazh LLC. One of the four members of the Artistrazh team at the Wagner Center PMC hackathon. In 2020, he registered three domains: artistrazh.tech, artistrazh.com, artistrazh.org.
According to insiders, in 2019 he worked at Makor Service (Emkor LLC). LLC "Emkor" has a license for the development, manufacture, distribution of encryption tools, from 2016 to 2018 received 49 state orders from PJSC "Rostelecom", and from 2016 to 2021 – 20 state orders from the Central Election Commission of the Russian Federation.
Known address: Moscow, Gorodetskaya St. 12/17, bldg. 1, apartment 33.
Wagner Center PMC Hackathon is an open recruitment of specialists to create military developments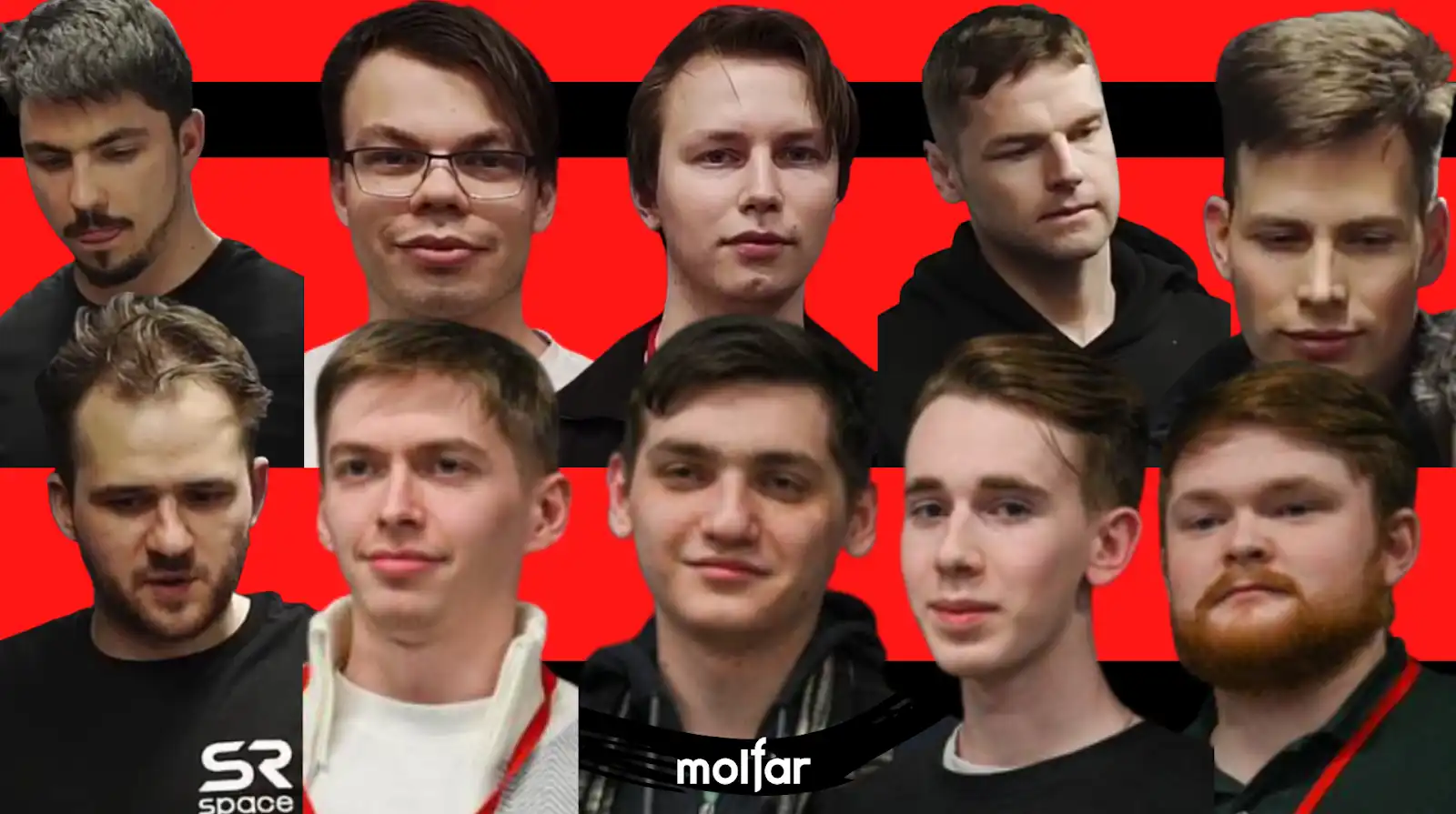 We suggest you take another look at these people. The purpose of their participation in the hackathon is one – to recruit specialists for further work on dual-use software and technologies. And they are recruited by a terrorist state, and they receive money from terrorists. All they are needed for is military developments. For war. In the case of Russia, it would be even more accurate to say: for war against those who, in their opinion, are weaker and have no chance of success.
Enemies are not only Russian terrorists and terrorist mercenaries in trenches and tanks. Sometimes they are talented young people, winners of hackathons.
✉️ To contact the team and receive a comment, fill out the form below, or send your request to: business@molfar.com
❗️ Molfar in social networks 👉 Molfar Global