The Hungarian leadership's approach and policies towards Ukraine have time and again proven to be a stumbling block: be it their stand against the embargo on Russian oil or their blockage of financial aid to Ukraine from the EU. Adding to the list is the recent infuriating declaration from Hungarian Foreign Minister Péter Szijjártó, where he negated any intention to support a long-term financial assistance plan for Ukraine. It seems as if someone is skillfully playing with Orban and his associates, like puppeteers with a marionette.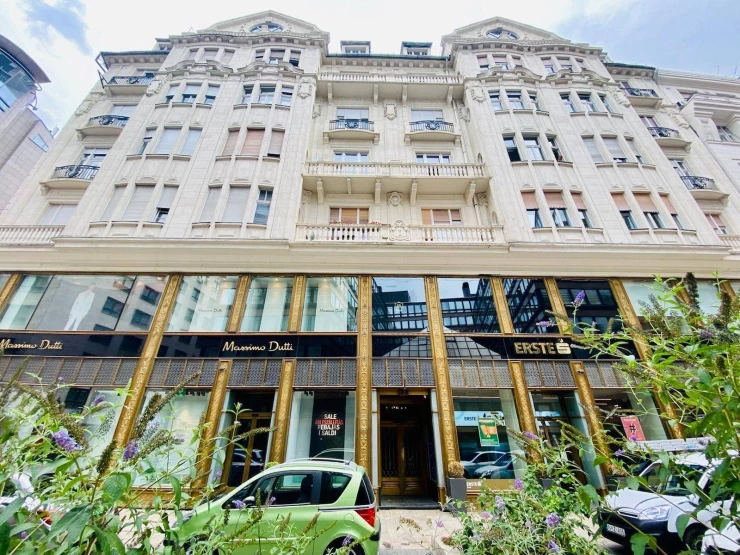 No. 5, Bécsi Street in Budapest is noteworthy for its many upscale brand boutiques. The apartments in this lavish building seem designed for a glossy fashion magazine headquarters, or for large fashion corporations' offices. But living at this address, in an expansive two-bedroom flat, is the son of Russia's top spy, Sergey Narishkin.
‍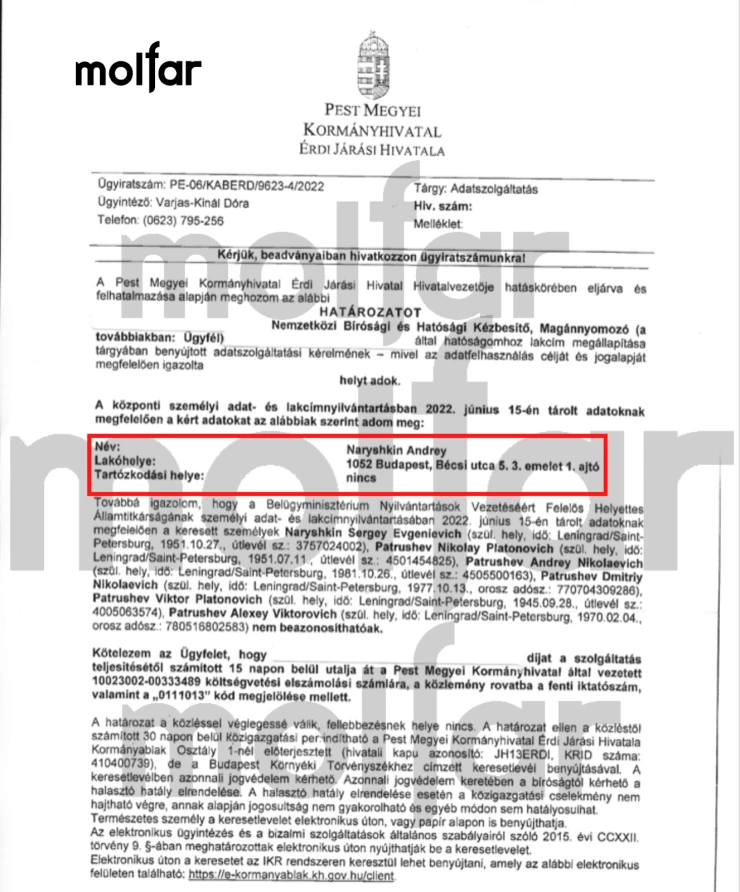 To come to such a conclusion, we needed quite a lot of time. Our investigation has been ongoing since March. In the course of our preliminary research into the biographies of Narishkin and Patrushev, we found media information suggesting that he has Hungarian citizenship. Presumably, he has assets somewhere in Europe - we conducted searches in Italy, Greece, Hungary, and Cyprus. Our Greek detective colleagues generously offered to assist in verifying Narishkin's assets, but came up empty-handed in the aforementioned countries. But as for Hungary, they requested a little more time. It seems there might be something more interesting to find there.
After two months, our Greek associates indicated that an "official letter" was required, a task the Juscutum lawyers helped us with. Subsequently, we received a response to this letter from the Hungarian government.
Now, let's dig deeper into the details.

Who is Sergei Narishkin?
‍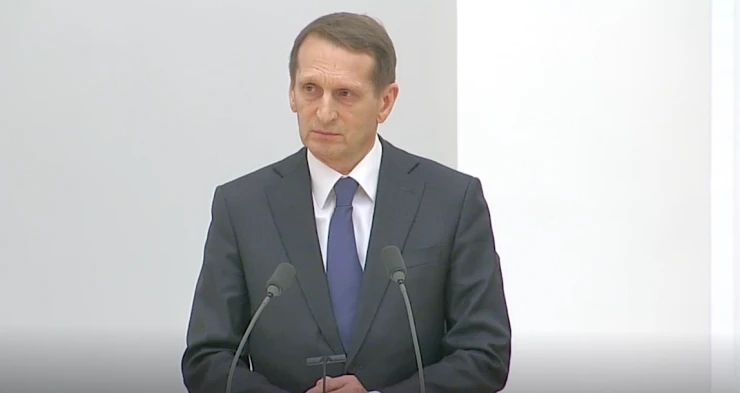 Sergei Narishkin has served as the Director of the Russian Foreign Intelligence Service (RF SVR) since October 5, 2016. The RF SVR played a direct role in Russia's large-scale invasion into Ukraine - a move where Narishkin failed to accurately predict the global response, underestimating the extent of Russia's ensuing isolation. Moreover, Narishkin is the head of the Parliamentary Assembly of the Union State of Belarus and Russia, and a member of the 'Edinaya Rossiya' party's High Council. He is also a reliable tool for Putin to exert influence over Hungary, possibly the only fragment of the 'rotting West' that remains loyal to Russia.
A Russian-language Wikipedia article tells of the 'harsh destiny' that befell Narishkin's forebears: his grandfather allegedly perished from grueling labor at a factory, while his father narrowly escaped starvation due to a half-sack of potatoes generously offered by a kind-hearted relative. It appears Sergei Narishkin might have inherited this sense of gratitude towards his kin, for, with the resources he now possesses, he has ensured a considerably more comfortable existence for his progeny.
Veronika Narishkina is Sergey Narishkin's youngest daughter. A sports master in swimming, she has led Russian national teams in the discipline. Additionally, she owns shares in businesses spanning construction, hospitality, agriculture, as well as an oilfield equipment-related company. Notably, Narishkina celebrated her 30th birthday on the 'Radisson Flotilla' ship with Leyla Aliyeva, the daughter of Azerbaijan's president. The ship is owned by Ghod Nisanov, a Russian-Azerbaijani billionaire.
Sergey Narishkin has a niece — Maria Yakubchik. She works as a chief specialist in the property management department of 'Gazprom Neft'.
Her parents own the Gatchina Distillery, and in 2021 they became owners of the 'Koktebel' factory in Crimea, occupied by the Russians. According to an inside source, Maria Yakubchik's parents — Elena and Mikhail — are implicated in the suicide of the head of the Koktebel administration and with the criminal persecution of their former business partner Tabachkov. Also, until 2019, one of the legal entities of the alcohol producer and distributor TM Medoff, Arctica, Merna, Khutorok - EBC Eastern Beverage Company, which conducts business in Ukraine, Russia, and occupied Crimea, was located at the same address as the 'Koktebel' factory, which was then leased by the Yakubchiks. Yakubchik also owns the firm 'Ar-Vi-Ai Trade', which is the exclusive distributor of the drink 'Village Moonshine', produced in Lithuania, as well as a wine business in Spain — the company 'VINOS & BODEGAS SA'.
And not to forget the 'apple of his father's eye' — Andrey Narishkin, the elder son. Since 2011, he served as the deputy director-general of "Energoproject" CJSC under Gagik Zakaryan (1, 2). During 2012-2013, Andrey acted as the deputy leader of the apparatus for the Chairman of the Board of Directors for "FSK UES" LLC (Rosseti). He plays a pivotal role in this investigation.
Narishkin's immediate family members have a permanent residence permit in Hungary, a privilege that Narishkin himself does not share. Records indicate that the younger Narishkins — Andrey and Veronika — made their application for the permit in 2013.
The Housing Dilemma of Andrey Narishkin

We've examined the Hungarian registries and discovered that Andrey Narishkin possesses a Budapest address: 1052 Budapest, 5 Bécsi Street, 3rd floor, door 1 (Bécsi utca 5, 3. emelet 1. Ajtó). The 101 square meter apartment is valued, roughly, at 365,000 euros. This is a particularly prominent street in the upscale district of the Hungarian capital, an address that also appears in a murky business-political scheme as it is also the registered address of the real estate company, Voldan Investments.
‍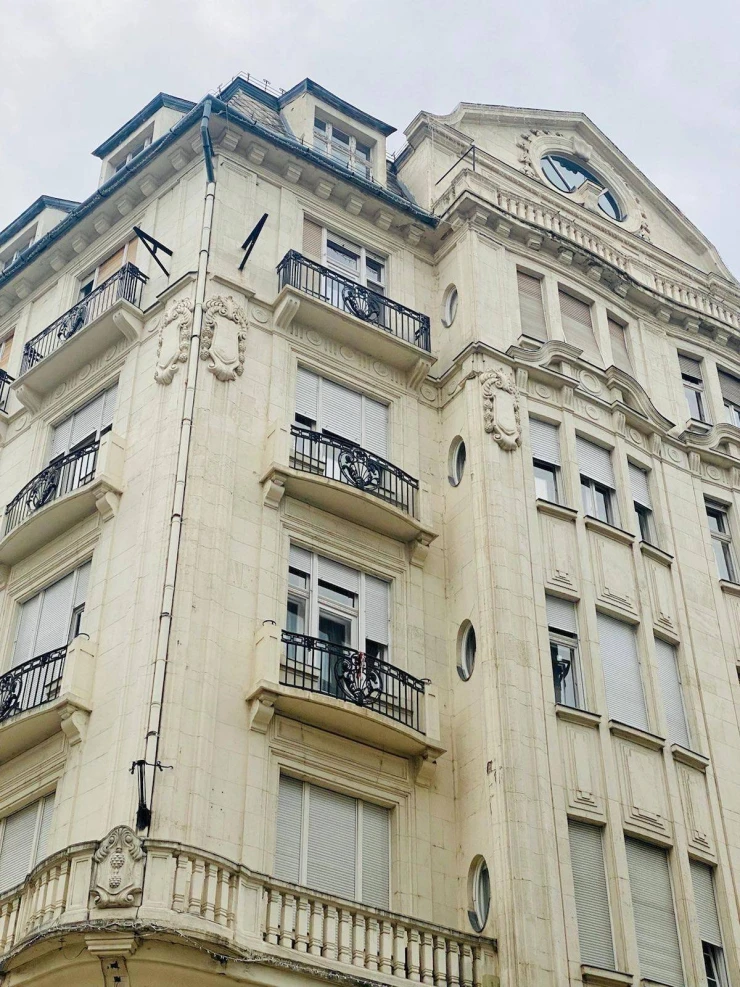 ‍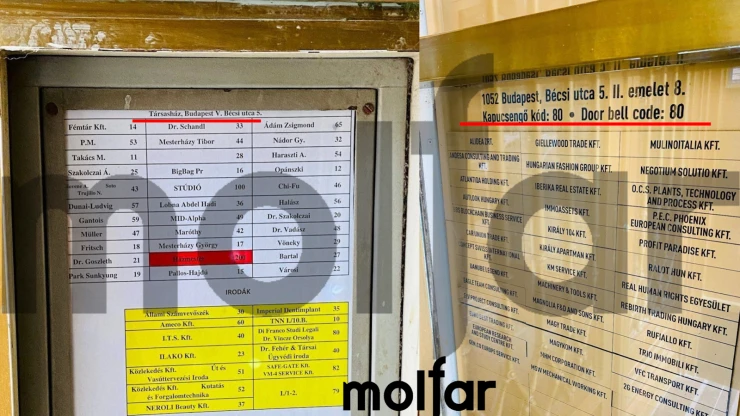 Voldan Investments, 'Golden Visas', and Naryshkin Junior

Voldan Investments, according to investigations (1, 2) by Hungarian media outlet 444.hu, sold Hungarian state bonds in Russia under the 'Golden Visa' scheme via the company Good Life Consulting (GLC). The program operated as follows: there was no requirement to buy real estate or establish a business for bond purchases, and funds were fully refunded over a five-year period. Effectively, this represented fraudulent operations, since it created a loophole for various unscrupulous foreigners to freely settle and travel throughout EU countries. The continuation of this program has been halted by the European Union, with bond activities suspended in 2017.
The name and signature of Michael Shabtai, who has connections with the Head of the Prime Minister's Cabinet, Rogán Antal — the architect of the "Golden Visa" program and leader of the FIDESZ faction in Parliament — appeared on the company seals and accounts related to bond purchases at Voldan, the real estate company. Media reports suggest that Arpad Habony, an advisor to Orbán, is another key figure at Voldan.
According to the article, it is known that in 2013 and 2014, significantly more individuals obtained residency permits than those who purchased bonds, including 1265 Russian citizens. Due to the shady schemes associated with this program, Hungary suffered more losses than planned profits.
Rogan's office responded to our investigation, refuting any political ties to the Narishkin family, claiming that Narishkin obtained his residency permit in 2015 when his father, Sergey Narishkin, was, in a sense, "not in good standing." They further stated that Andriy was allegedly denied a residency permit this year and emphasized that he rarely visited the Budapest apartment.
In actuality, Rogan's office tried to defend Andriy Narishkin's actions, despite the fact that the son of a Russian spy was registered at this address even after the full-scale Russian invasion of Ukraine had begun. Why would someone who is supposed to oversee civilian intelligence agencies responsible for countering Russian spies engage in such behavior?

Who is Michael Shabtai?

In this investigation, Michael Shabtai plays a key role in the strong ties between Russia and Hungary, represented by Orbán and Putin.
Michael Shabtai is a Georgian-Israeli individual who has been living and conducting business in Hungary. He is the owner of real estate investment companies, Hungarian media outlets, and a network of Princess Pékség bakeries.
In 2021, Michaeli acquired a 50% stake in Brit Media Kft / Michaeli, Schwartz & Brit Zrt, which owns political magazines and free newspapers, radio stations, and an advertising company in Hungary. Following the deal, Brit Media was accused of actively publishing government announcements and advertisements in connection with the election campaign (Orbán) and "targeting an audience critical of the government.
And now let's turn our attention back to the Budapest address where the prestigious property is located (and where Andriy Naryshkin is registered) — it is owned by the company TNN Real Estate Investments Kft, and its owner is Shabtai Michael. According to an article by Direct36 from 2018, the authors, based on email correspondence and other documents, claim that Michaeli "participated in the activities" of Voldan Investments Limited in Liechtenstein. His name and signature appeared on Voldan's seal on the accounts during the bond purchase. In response to this, Michaeli stated in an interview with Hungarian media last year: "The only point of contact was that the company, which sold settlement bonds in Russia and some other regions, rented an office space from me.

The Shabtai Family: A Key Link in Relations with Russia

Shabtai Michael's father, Itzhak, was a representative of the World Congress of Georgian Jews (WCGJ) in Eastern Europe in 2003, notably speaking at the WCGJ congress in January 2003. During the same period, the President of this congress was Michael Miriashvili, and after his death in 2009, his son, Michael Miriashvili-II, assumed this position, having met with Putin in Israel in 2012.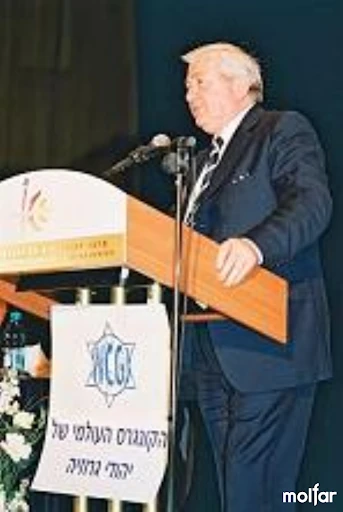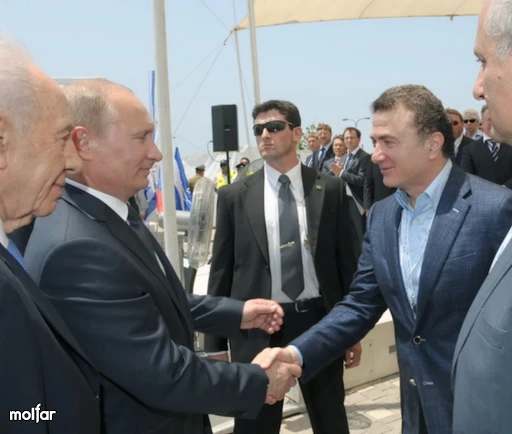 The well-known and deep-rooted connections between Russia and Hungary have become increasingly difficult to conceal, particularly after February 24th. Russian intelligence operative Narishkin maintains extensive ties with influential figures in Hungary, particularly with Orban, through schemes that involve energy resource purchases, joint business ventures, real estate transactions, and political support. It seems that this is precisely why every speech by Hungarian Prime Minister Orban sounds like blatant Russian propaganda.
We provide a link to the publication by our colleagues from Direkt36, with whom we collaborated on this extensive investigation.
Sergey Naryshkin is already subject to sanctions from 9 countries. The National Agency for Corruption Prevention (NAZK) has suggested adding Andriy Naryshkin's name to the European sanctions list, citing his involvement in shaping policies of the Russian government that threaten the territorial integrity, sovereignty, and independence of Ukraine. However, a decision on this matter is still pending as deliberations continue in Europe. What could be the possible reasons behind this?