We received a document in which the russians wrote a warning text about missile attacks on Kyiv, allegedly on behalf of the company Molfar. But this is a fake, or rather, a very low-quality IPSO.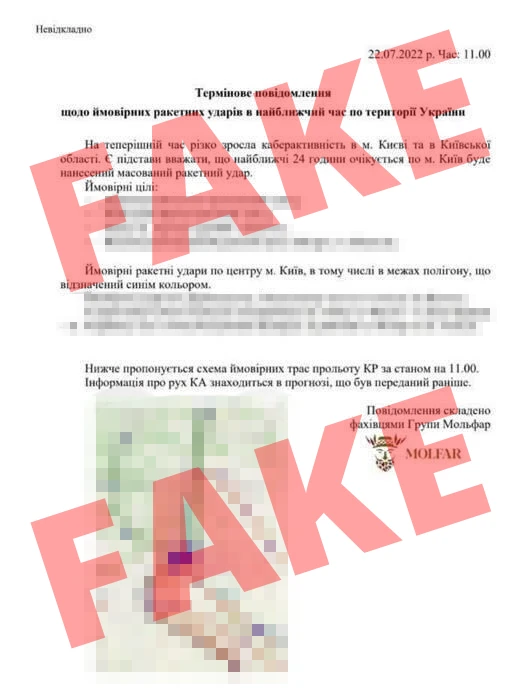 Let's analyze this document: why is it not real, detectives?
1️⃣ The information is presented in the style of a cabinet order of the power structure: such documents can be issued by pro-government organizations, where decision-making depends on seals and signatures. But we are a free team of investigators, we do not write such documents. Comrade Major exposed himself, as they say, "from the threshold".
2️⃣ We do not have insider information about missile attacks. No one owns it, to be more precise. And in general, predicting the flight paths of missiles is a fantasy, not OSINT.
3️⃣ Well, this is not our logo... This is the logo of brewery Molfar. It was possible to get confused because Molfar is a folk name. For the future: a media kit with our current logo is always waiting for you on the site Molfar.Global.
So, once again: this is a fake and just a clumsy discredit with the aim of taking revenge on Molfar for what we do for Ukraine. Don't believe it.