❗️ This article was prepared jointly with OSINT researcher Nazar Tokar. Thank you for your help!
You may have never even heard of a company like Drove. But you've probably seen those heart-wrenching YouTube videos of children pleading for financial help on camera. The fraud that the Israeli crowdfunding platform Drove is associated with is well known as a "scam". It involves raising money for the treatment of fictitious diseases in children with fake names and life stories. The more pitiful the children's pleas in the video, the more money people will send them "for treatment". But it's not as simple as that, as we like to say in Ukraine: "there is a nuance."
Drove did something more clever: they created a platform for collecting charitable donations, which takes a commission from each transfer of funds. And through their own platform with the same name, Drove, they raise money for scam projects.
The company's owners thought that it was legally impossible to link the platform and the scam projects: different names, legal entities, and fund names were used for this purpose. But for a long time, so many scam projects raised money through Drove that they began to make mistakes. Some of these mistakes turned out to be critical. Now, this is evidence that Drove not only allows fraudulent projects to raise money through its platform, but also has a direct connection to the creation and receipt of money from these scam fees.
Evidence of illegal activity, information about owners and scandals related to Drove – read more in Molfar's OSINT investigation.
Molfar in social networks 👉 Molfar Global
How the Drove crowdfunding platform works: technical, financial and legal aspects

Drove is an Israeli crowdfunding platform that allows you to organize fundraising for your project. It was founded by Arik Czerniak. According to web.archive, Drove was launched in September 2017.
The Drove platform allows you to collect donations in euros, British pounds, Israeli shekels (ILS), and US dollars. PayPal, Stripe, and WePay are used for money transactions. For transactions, the Israeli acquirer Tranzila is also used.
Drove indicates that their target audience is individuals and organizations with an impeccable reputation who need to attract an audience of donors.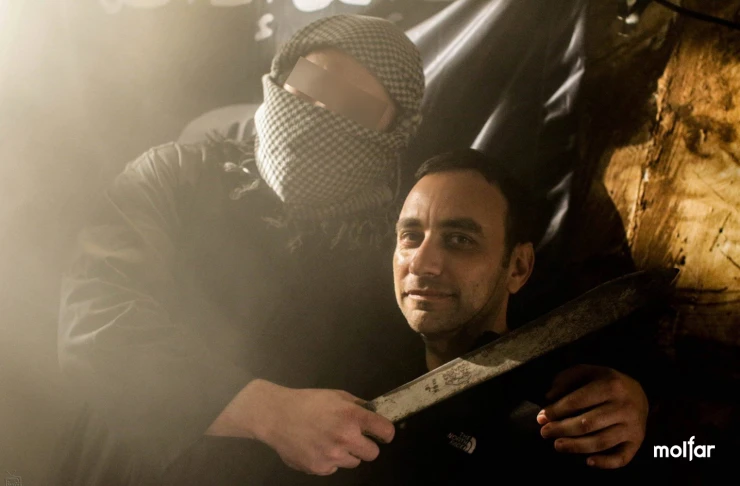 Drove operates through an Israeli legal entity, Drove Network LTD, registered in 2017, and the address indicated during registration is a coworking space. They indicated that they have an office in the United States (200th Continental Dr Ste 401, Newark, DE), which is actually a virtual office. In the 2019 report, the shareholders and directors were:
Cherniak Eric Yehoshua (צ'רניאק אריק יהושע), who holds 10,000,000 shares (98.99%) and is a director;
Keshels Aharon (קשלס אהרון), which owns 50,510 shares (0.5%);
Lior Keshales (קשלס ליאור), which owns 50,510 shares (0.5%).
Drove's clients include the Unicef children's support foundation, the Sunrise Association cancer camp for children, the JDRF diabetes research NPO, the Special Olympics sports organization, and the Think & Drink Different lecture series. On the websites of these companies, Drove is not listed as a partner.

In total, the company offers four types of monthly subscriptions at prices ranging from $0 to $280. All types of subscriptions have a 5% fee for using the platform, and the platform also charges a processing fee.
Evidence of the scam activities of Drove and its owners
We will not emphasize the emotional component of the investigation. However, we want you to know: The Molfar OSINT agency has no respect for fraudsters, especially those who speculate on the topic of seriously ill children. That is why we conducted the investigation.
👉 The common GoogleAnalytics tag of the Drove platform and domains operating on behalf of the Netiv Halev and Meirim Tikva scam funds indicates a direct connection between these companies.
A Google Analytics tag (also called an ID) is added to a website to count the number of visitors to its pages and, based on this data, calculate the effectiveness of advertising, referral programs, etc. For convenience, site owners use the same tag for many domains: all indicators are collected in one dashboard, which speeds up the analysis.
The site drove.com has a GoogleAnalytics tag of ua-93777738 which has also been used by 52 other domains (full list). The other domains are: europe.netivhalev.org, donate.netivhalev.org, give.meirimtikva.org, donate.meirimtikva.org, europe.meirimtikva.org. These domains are associated with the Netiv Halev and Meirim Tikva scam funds. They are directly related, we are talking about using domains with the name of these funds in different variations.
What's important to note is that the same GoogleAnalytics ID for Drove and scam funds cannot indicate anything other than a common ownership connection. Because in all cases, we are talking about different, seemingly completely unrelated sites that don't even use Drove for fundraising. Therefore, the common GoogleAnalytics tag indicates that they belong to the same owners. Below is a detailed description of these scam funds.
👉 Scam fund Netiv Halev
In August 2022, it was reported that Netiv Halev (1, 2) is a fraudulent charitable organization that uses child actors, non-existent NPOs. The legal entity indicated in the foundation's registration was opened in Israel in 2021.
The fund is fraudulent, as it proves:
Netiv Halev on his page on drove.com indicates the e-mail [email protected] from a set of numbers on gmail.com, which is not typical for official NPOs;
In July 2022, the avast blog reported on a scam involving children with cancer, which used the same email addresses from the drove.com fundraiser. In this scam, different children asked to raise $600,000 for treatment in different languages and under different names. The blog post states that Avast has blocked the domains associated with these videos and fundraisers. As of January 2023, drove.com has a current fundraiser for Barbara's treatment, which needs $500,000. The fundraising page has a YouTube video that is not available for viewing, probably removed due to a scam. The text of the fundraising states that "the tumor is sitting on the back of the brain and paralyzing her small body". The website where people donated in June 2022 is down as of January 2023. On the Drove website, information about the Netiv Halev-USA Foundation is not filled in. A mirror of Barbara's fundraising page was also found on europe.netiv-halev.org, which also indicates that the funds are connected.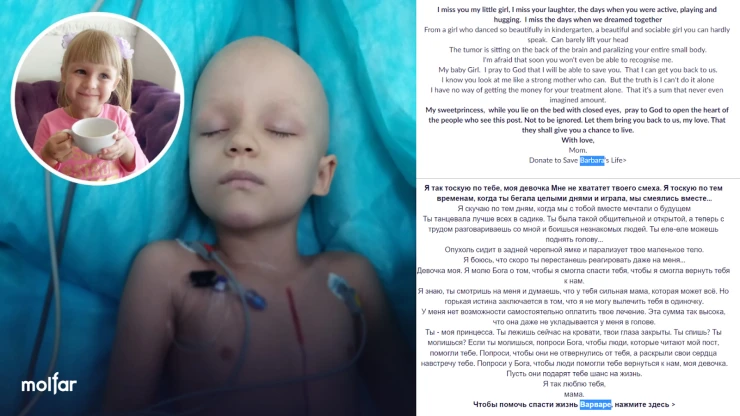 No documents were found on any page confirming that the photographs of Barbara/Varvara were genuine, that the diagnosis really exists and that an operation was necessary, which cost exactly the amount of money indicated in the fee. There is no medical description of the diagnosis and no medical expert opinion on the need for surgery. Only an emotional text on behalf of the alleged mother of this child. And several photos, which were most likely taken on the same day because in all the photos the woman and the child are wearing the same clothes.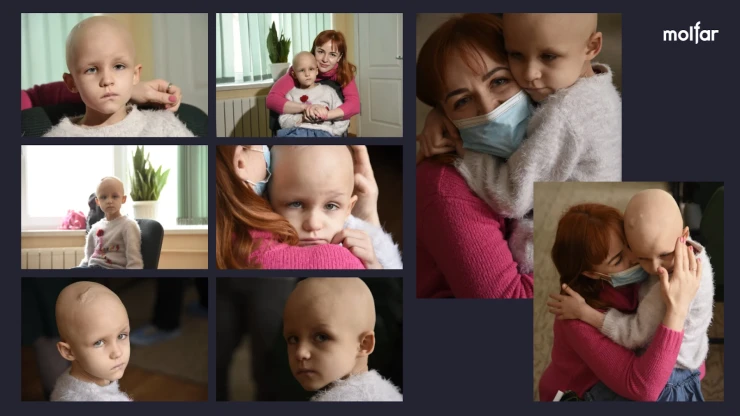 Technically, the organization simply stated that it was registered as a charity, added a few photos and provided details for donations. There is not a single genuine or even fake document on the page that would indicate the need to raise money, confirm the diagnosis and the amount of money needed for treatment. The fundraising pages do not even contain the child's real data: surname, name, age, etc. It turns out that people sent money to the perpetrators only because of the emotional manipulation.
👉 Scam fund Meirim Tikva
The fund is fraudulent because:
posted a fundraiser for Olesia's treatment. On the fundraising page for Olesia on Drove, a passport was provided for Olesia Mazur from Lviv, Ukraine. In addition to a scan of the passport, documents about her treatment and diagnosis were attached, where another name was given – Olya Mazur.
the documents from March 2021 indicate that the patient had a kidney transplant, according to the dates indicated, 10 years ago ~ 2011, when Olesya was ~10 years old. According to medical standards, kidney transplantation is performed only on adult patients or patients whose anthropometric data correspond to a person of mature age. In the videos (1, 2), we can see a sick girl who looks like a teenager;
The Do Good Foundation indicates that Olesya was diagnosed with kidney disease at the age of 5. In this video, Olesya's mother speaks Ukrainian. In the video, which was posted on Drove, Olesya's mother speaks Russian to both the reporters and the child, which is quite strange to address a sick relative in a non-native language;
the child's mother indicates that Ukrainian doctors refused to treat Olesya, while Israeli doctors offered treatment, although no conclusions from Ukrainian doctors were provided. From what is indicated on the pages: Drove stated that Olesya had "cancer", but not a specific medical diagnosis. The Facebook page for Olesya's treatment provided documents certified by a professor from the Republic of Belarus, Sergei Valerievich Bayko, stating that the kidney was transplanted from a donor who died in March 2011. No supporting documents were provided by the Ukrainian doctors on the refusal to treat the seriously ill patient;
the foundation's contacts on the Drove page include the email address [email protected], which is a set of letters and numbers from gmail.com, and a similar email address is mentioned in Avast's blog about sick child scams;
Drove's activities were also linked to the YouTube channel Meirim Tikva, which was blocked due to repeated or serious violations of YouTube's policy on spam, fraud, and misleading content;
a post on Pikabu stated that Meirim Tikva is a scam organization that uses actors to raise money for sick children;
Meirim Tikva's page on Drove does not have information about the fund.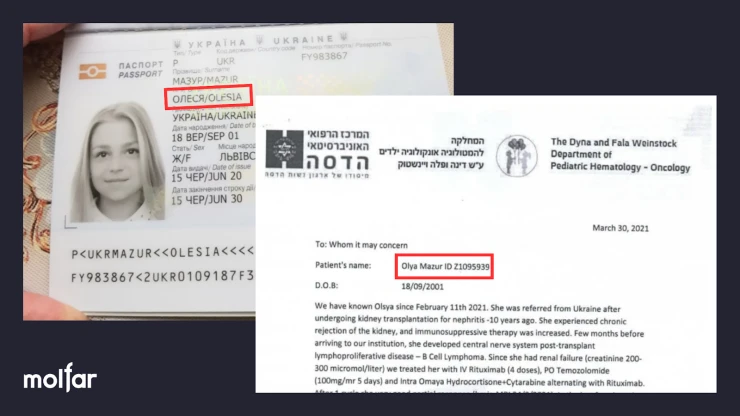 The Meirim Tikva organization operates on the same principle as the previous foundation, but in a slightly more professional manner. They provide documents that, however, contain incorrect information. The Molfar OSINT community does not rule out that this is a really sick girl who needs financial assistance for treatment. However, the Meirim Tikva Foundation has been repeatedly accused of fraud. This organization has no right to collect money for treatment.
👉 Other scam funds related to Drove
👉 Negative reviews and other negativity related to Drove: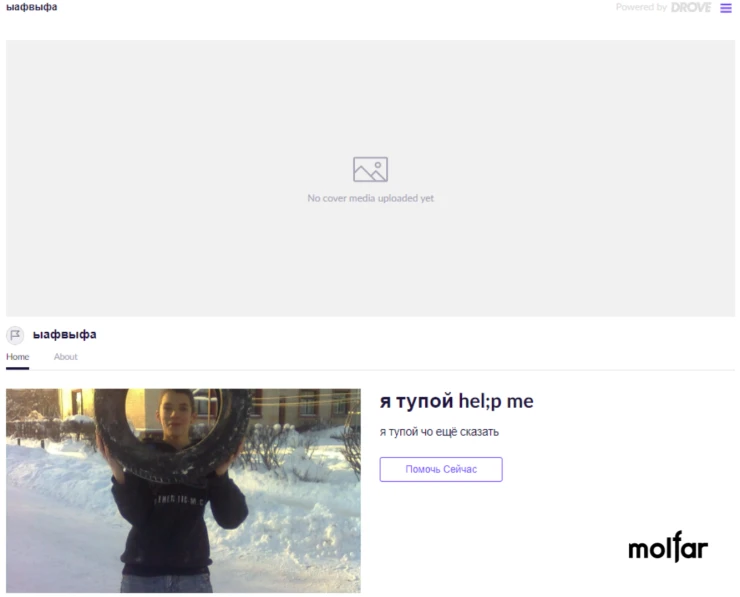 In the conclusion of this section, we can testify to the comprehensive evidence of fraudulent activities of Drove, as well as its related funds, individuals and legal entities.
Who is responsible for fraud through Drove-related funds?
The responsibility lies with the founders and managers, primarily with these three individuals:
Arik Czerniak;
Keshels Aharon;
Lior Keshales.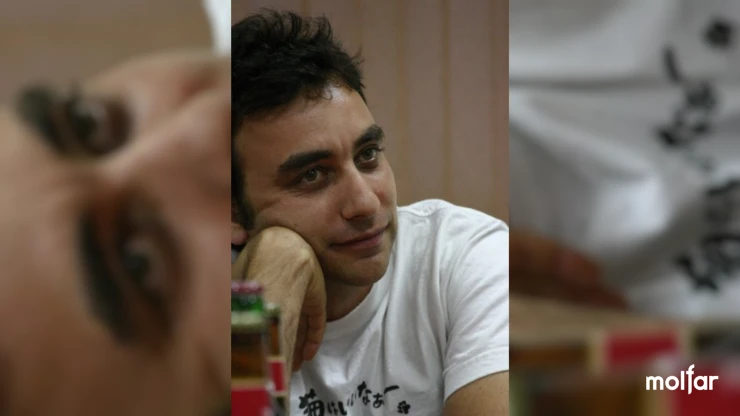 Contacts: אריקצ'רניאק / צ'רניאק אריק יהושע, FB, 27.04.1975, TW, Inst, Foursquare, goodreads.
He is originally from Tel Aviv, Israel. He holds a bachelor's degree in mathematics, physics, computer science and business management from the Hebrew University of Jerusalem. From 1996 to 2003, he was a fighter pilot in the Israeli Air Force (IAF), a graduate of the Talpiot program, the IDF's elite training program for recruits. In 2003, together with Ofer Adler and Eyal Herzog, he founded Metacafe, a video sharing platform that was closed due to the growing popularity of YouTube.
From 2008 to 2016, Arik was Co-Founder & COO at Supersonic, which in 2015 became Ironsource, an Israeli software developer for monetizing free-to-play games. From October 2012 to January 2016, Arik was a director of Ironsource's UK legal entity. From 2010 to 2012, he was a member of the board at Perion, a developer of targeted advertising software.
Since January 2020, he has been Chairman of the Israeli investment fund Big Tech 50. He is a general partner in Axon, a venture capital fund that supports Talpiot alumni. He owns, with Gil Shoham, a 1.6% stake in IronSource. Drove investor Micha Kaufman confirms Arik's skills at LinkedIn.
In December 2020, Arik was an investor in SkillsUp, an AI-based scheduling platform, and in 2016 he invested $5.25m in InfiniGrow, a platform for creating marketing plans. He is the author of the book Hero.
He is also a shareholder of Axon Partners A.P. LTD and Axon Ventures A.V General. Probably also a shareholder of D.G.G. Development LTD and Loolyan Experience And Brand Design LTD, but the spelling differs by a ': צ'רניאק and צרניאק. Loolyan Experience And Brand Design LTD has a court case (1, 2).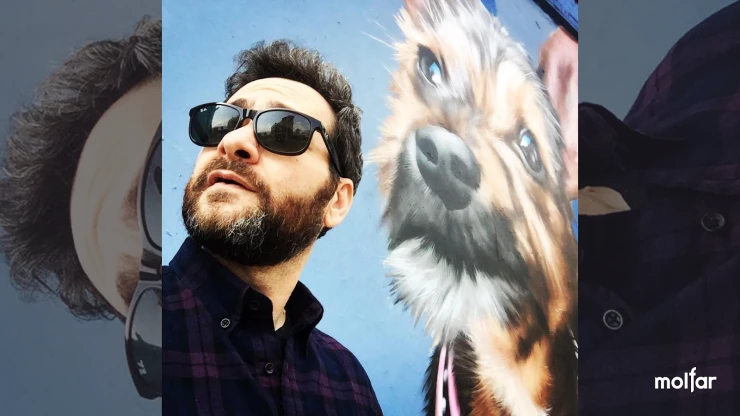 Contacts: 16.04.1976, FB, Inst, imdb, (קשלס אהרון).
He is the cousin of Lior Keshales. Indicates that he is a writer/director of Rabies, Big Bad Wolves, South Of Heaven.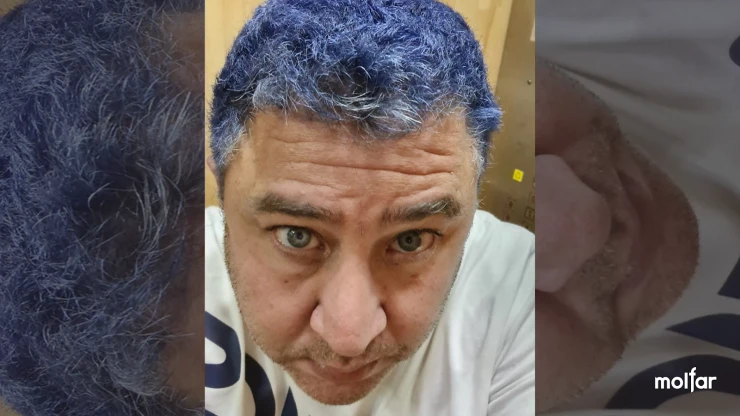 Contacts: FB, קשלס ליאור.
Sister (1, 2) of Arik Czerniak Sharona Czerniak likes (1, 2) posts of Lior Keshales on FB.
More information about Drove:
The individuals in this section are directly involved in the fraud that Drove and its associated funds are engaged in. The main blame lies with the founder and owner of the business, Arik Czerniak. His accomplices in fraudulent activities are two minority shareholders of the company: Keshels Aaron and Keshels Lior.
Conclusion: Drove and its affiliated individuals and legal entities are fraudulent projects
This company is one of many that profit from emotional manipulation scams involving photos and videos of sick children. The thousands and millions of dollars fundraised are almost impossible to recover. However, it is possible to bring the perpetrators to justice and, through public disclosure, prevent further fraud through similar schemes of fake charities.
✉️ To contact the team and receive additional information on the investigation, or expert comment on provided data, please fill out the form below or send your request to: [email protected]