On October 14, the "Operative ZSU" telegram channel published a message, according to which the Armed Forces of Ukraine struck the training ground of Russian soldiers in the Boykiv district, ±70 km from Mariupol.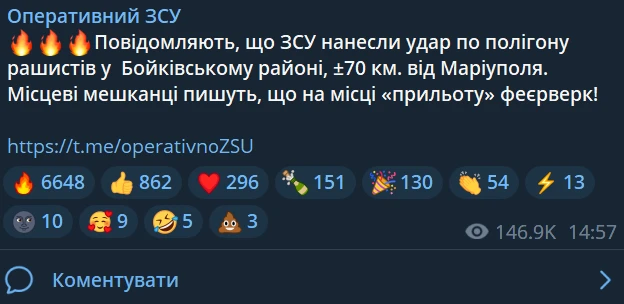 After publishing the message in the comments, we found a photo with the consequences of the impact, on which there was a logo of the pro-Russian channel "Emergency Donetsk". In the photo, you can see a typical country landscape with black smoke in the background. We managed to establish the exact coordinates from where the published photo was taken. After that, we got the opportunity to continue the investigation and find the exact location of Russian soldiers on the affected training ground.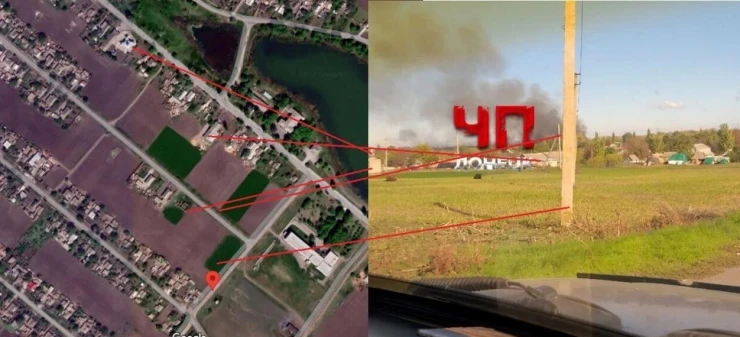 📍 Coordinates of the affected object, which we managed to find: 47.37452977376158, 38.0626144155744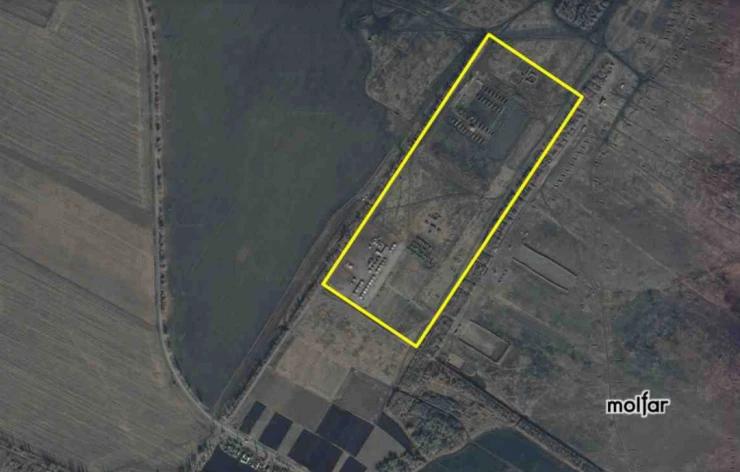 Evidence of finding the object
☝️ First, we used the tool (software) that shows photos that were taken with reference to the geolocation of the chosen sector on the map. We will not name the tool, but it is very easy to find its analogues for Russian social networks. Next, we will consider the results that we managed to find.
October 12, 2022, a user of the Russian social network VKontakte, Russian soldier Alexei Lebedev, published a series of photos. In one of the photos Alexei Lebedev is in a military uniform without any chevrons in a military tent. Under the photo, a geolocation point is indicated on the outskirts of the village of Svobodne, Telmanovsky district, Donetsk region, which is located at a distance of ~13 km from the border with the Russian Federation. There are no chevrons on the uniform, possibly in connection with the mobilization of the soldier in the photo, and his arrival at the training camp set up by the Russian Federation with the aim of further involvement in military operations on the territory of Ukraine.
Previously, with the indication of the geolocation on the outskirts of the Svobodne village, indicated under the photo of Alexei Lebedev, other Russian servicemen also published photos (1, 2). According to the map of military facilities Donbass Bases by @5urpher, in the indicated place there used to be a place of deployment of 1 AK-1 omsbr.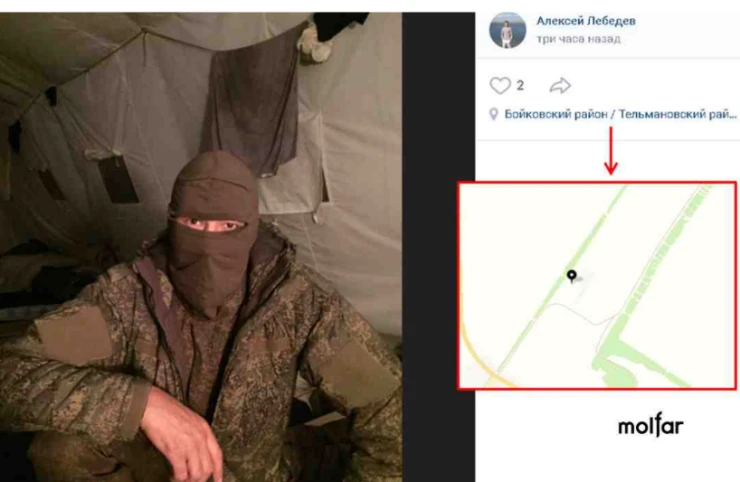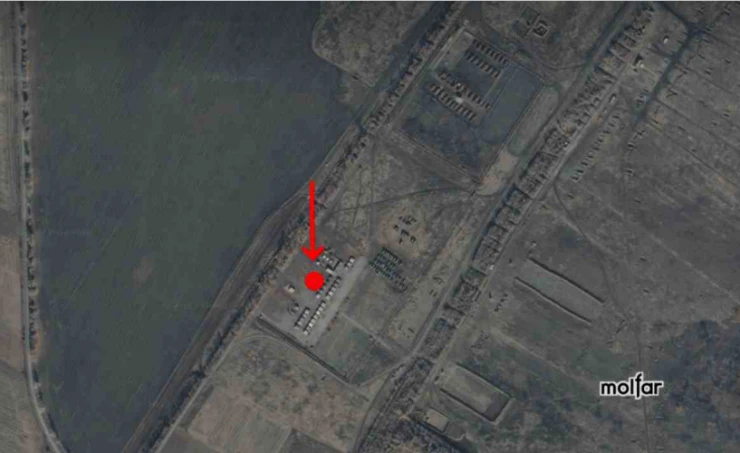 In order to confirm the fact that the Russian military was in the indicated location, we also analyzed other photos – all of them had a geolocation mark attached, which indicated the outskirts of the village of Svobodne, Donetsk region.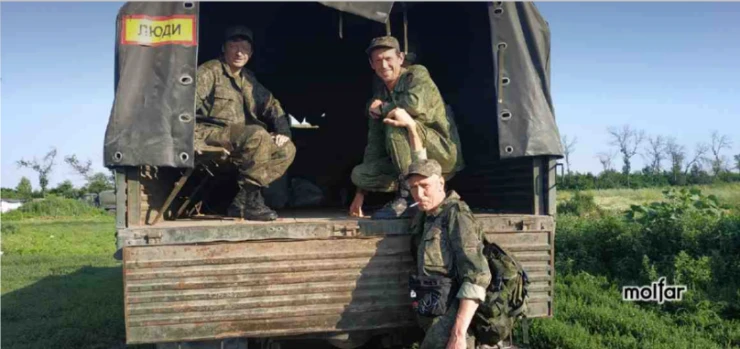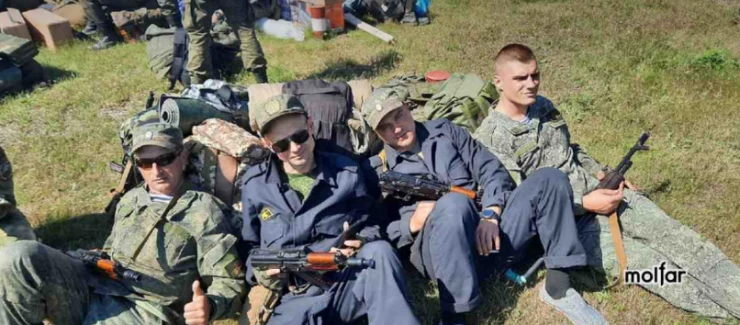 So, the object affected by the Armed Forces of Ukraine was indeed located at a distance of approximately 50 km from Mariupol. Thanks to the analysis of social networks, we managed to conduct reverse fact-checking and confirm the news from the "Operational ZSU" channel for educational purposes.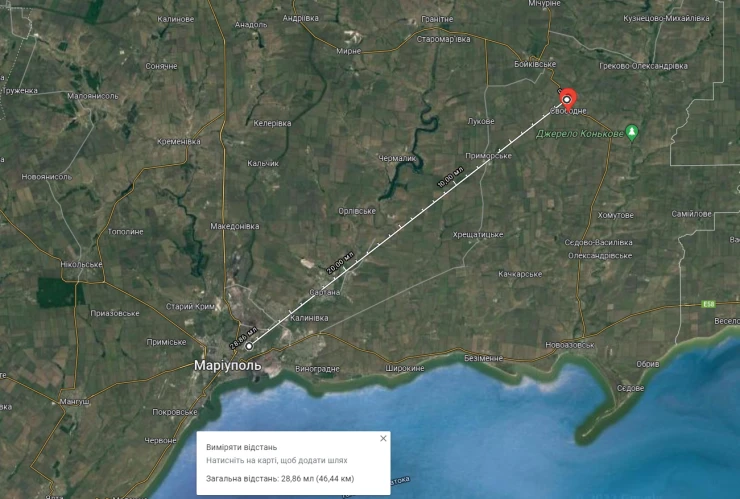 ✉️ To contact the team and receive a comment, fill out the form below, or send your request to: business@molfar.com