In June, the Russian chanson singer, Grigory Leps, said he would pay the Russian military 1 million rubles ($11,000) for every Leopard tank they destroyed in Ukraine. Some Russian media reported that Leps allegedly gave certificates for 3 million rubles to the Russian military in June.
This was not the first time a Russian singer openly supported the aggressive actions of his country - previously, Leps had concerts in Crimea, occupied by Russia, supported the annexation of the Ukrainian peninsula at pro-Kremlin events since 2015, and performed in occupied Donetsk. Then, after the full-scale invasion started, he addressed the Russian mobilized soldiers and gave them some parting words. Leps is also friends with the terrorist Denis Pushilin and the international criminal Maria Lvova-Belova.
While preparing this deacon on Grigory Leps, Molfar analysts want to highlight again that consumption of Russian content = supporting Russia's war in Ukraine. Because music (as well as cinema, art, sports, and literature) can't be apart from the war. And Leps' deacon is a clear case in point.
Who is Grigory Leps?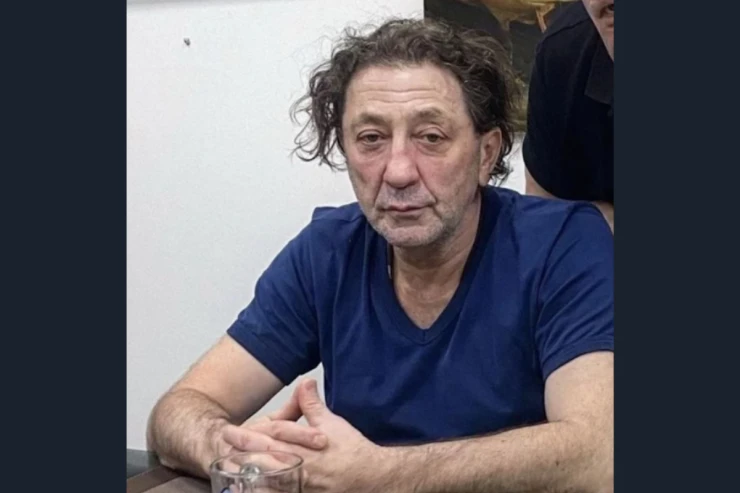 Grigory Lepsveridze (Russian: Григорий Лепсверидзе) is a Russian singer of Georgian origin. He is an Honoured Artist of the Russian Federation (2011), People's Artist of Karachai-Cherkessia (2015), and People's Artist of the Russian Federation (2022). Leps' name might be associated with" 'national Russian' alcoholism. Indeed, this is precisely the image he has been shaping for years, focusing on his target audience. This can be seen, in particular, in his chanson compositions, whose meaningless names speak for themselves: "Angel went into a booze" ("Ангенл ушел в запой"), "Booze" ("Запой"), "Evening feast" ("Вечерняя застольная"), "Glasses" ("Стаканьі"), "A glass of vodka on the table" ("Рюмка водки на столе"), "Quarter" (means a quarter of anything; in this context, it means a 0.25 ml of vodka bottle).
Sochi, taverns, and "thieves in law."
Leps was born in Sochi, Krasnodar Krai. He graduated from music school in 1980 and was recruited into the army in Khabarovsk. He performed there as part of a military ensemble. After demobilization, Grigory worked for a while at a military factory. Still, it didn't work out, so he returned to Sochi and started performing with the Index-398 band, playing drums and singing there. Leps was a regular singer in restaurants and taverns, thanks to his uncle's connections with criminal circles of "thieves in law."
This kind of activity was preferable for Leps and, as it turned out, was more promising. In the 1990s, Leps worked as a singer in the restaurant of the Riviera Hotel in Sochi. In that very restaurant, local figures of authority and so-called "thieves in law" invited Leps to their tables to perform for them. It seems that in Russia in the 1990s, taverns, and bars were a promising place to start a career because the right people were "hanging out" there.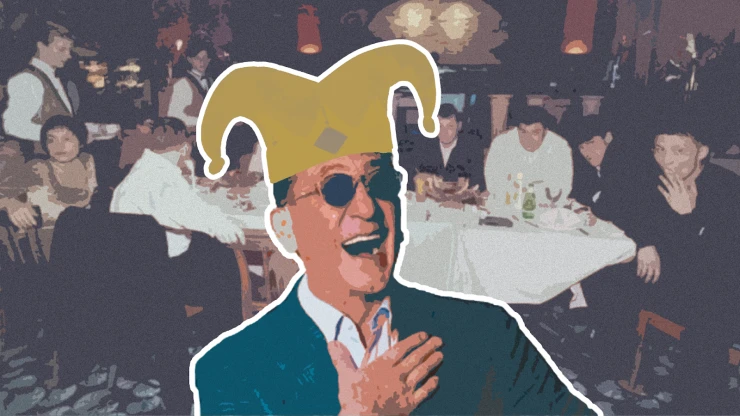 He moved to Moscow in 1992 and continued to sing in restaurants. Some say that one of the causes of his move to Moscow was the murder of his cousin Natalia, a lawyer. The cousin was killed in front of her house with stab wounds and died there. But Leps quickly ran out of money in Moscow and was ready to return to Sochi. But an authoritative and wealthy unknown person gave Leps some money to record an album, not even asking for a receipt.
Such contacts will have a massive influence on Leps' career in the future and will create his well-known persona of an alcoholic jester who dances to the tune of rich Russian men and politicians.
A restaurant in Kyiv, a jeweler store in the occupied Crimea: Leps' business projects
Leps tried to start his own business, especially one related to the restaurant sector. Only 5 of his 14 projects are functioning today.
Leps' failures and closed business projects
In February 2011, Leps opened a karaoke bar in Moscow called "Leps Bar Moscow," which functioned until October 2017. This karaoke bar was created by the "Ginza Project" restaurant group and Sergey Kozhevnikov, CEO of the "Russian Media Group" media holding company. The bar's investments are valued at $20m-$40m.
In November 2013, Leps opened a similar karaoke bar in Kyiv. Many Ukrainian celebrities and politicians were present at its opening. The place functioned for just over a year and was shut down in January 2015. Ukrainian restaurateur Margarita Sichkar commented that the bar's shutdown was not a political reason but a wrong location choice. In 2014, Russia started its military aggression, occupying Crimea and a part of Donbas. Leps had supported those decisions of the Russian leadership. The bar was located in the center of Kyiv, on Hetman Skoropadsky Street (formerly — Leo Tolstoy Street)—the Italian restaurant Mario is located nearby.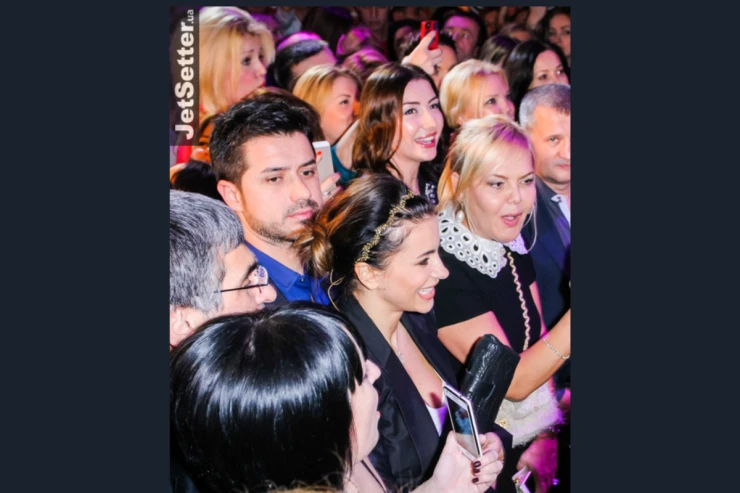 Leps opened a restaurant called "Ryumka Vodky" in Moscow in December 2017 in partnership with singer and businessman Emin Agalarov. The sole owner of the legal entity "Ryumka na Lesnoy" LLC, which owns the restaurant, is Agalarov. Later, he opened another similar restaurant called "Ryumka na Petrovke."
In February 2018, with the "Ginza Project" restaurant group, Leps opened a karaoke bar called Leps Bar in Novosibirsk. It shut down in December 2021.
Stolovaya Khleb i Sol LLC (ООО "Столовая Хлеб и соль")
2009 - 2016
In September 2009, Leps became a co-founder of a legal entity that focused on restaurant business and food delivery services.
‍
2010 - 2019
Leps was a co-founder of this LLC and owned only 3.45%. Other co-founders were Cyprus offshore companies:
- Tesurex Holdings Limited - 10% ownership;
- Creara Holding Limited - 8%;
- Top Faces Ltd (12%) from the British Virgin Islands.
In December 2015, Drive LLC was awarded a government contract by Transneft-Logistics LLC ( ООО "Транснефть - Логистика"), a subsidiary of the logistics company of PJSC Transneft (ПАО "Транснефть"), a Russian state-owned oil company. According to the contract, the company provided restaurant services. The total amount of the agreement was RUB 570k.
‍
GL Catering LLC (ООО "ГЛ Кейтиеринг")
2018 - 2020
In November 2018, Leps formed this legal entity, which was probably used to provide catering services. The partner of Leps in this business was a former police officer Ivan Trofimov, who owned 49% of the company. In November 2020, Leps was excluded from the founders list.
‍
Pirogi bakery ("Пироги")
2019-2020
In September 2019, Leps opened a bakery. Philip Kirkorov and Leps' protégé, singer Alexander Panayotov, were present at the opening. The bakery was closed in 2020 because of the COVID-19 pandemic.
‍
Galaktion Integrated Systems LLC (ООО "Галактион Интегрированные Системы")
2013-2023
In September 2013, Grigory became a co-founder of this LLC, focusing on the distribution of specific types of products. The company received 54k rubles in revenue and -954k in net profit in 2022. This company was likely used for "money laundering." In May 2023, Grigory Lepsveridze was removed as a founder. He probably owned 30% of the company's share capital. Now this share belongs to the company itself. Other owners are Naila Sharipova, an employee of the Association of Tour Operators (40%), and Elena Rodionova (30%), who worked in the Kremlin as of 2021.
‍
LLC "Company G.L. Jewellery" (ООО "Компания Джи Эл Джуелри" ")
2015-2021
In August 2015, with his second wife, Anna Shaplykova, and other partners, Leps registered this company for the "Grigory Leps Jewelry store" in Russia and the temporarily occupied Crimean Peninsula. His ex-wife holds 60% of the company and is named the company's CEO.
In December 2021, Leps was deleted from the company's founders list. The media reports that Leps signed the business to his wife after their divorce. According to insiders, the website is registered to 3030815@mail.ru, which belongs to his ex-wife Anna Shaplykova.
‍
"Profi ot Grigory Leps" LLC (ООО "Профи от Григория Лепса")
2016-2019
The co-founder of this LLC was Grigory's other company, LLC "PC Grigory Leps," 100% owned by the Russian singer. The primary type of activity is advertising services.
"PC of Grigory Leps" LLC is currently in operation. The main business activity is to organize theatrical and operatic shows, concerts, and other performances. Vladimir Uryupin, a director of Leps, is listed as the company's CEO. In 2017, the company stopped being financially profitable. In 2022, the company suffered RUB 0.997 m in damages.
‍
Leps now has a couple of projects that do not give it any profit. Probably, these companies were founded for "money laundering."
"Hlebosolne podvorye Grigory Leps LLC" (ООО "Хлебосольное подворье Григория Лепса")
2018
According to the financial statements, this LLC made only 2k RUB as a profit in 2021, showing signs of money laundering under the cover of loss.
‍
2021
In April 2022, Grigory co-founded "Pyt" LLC, another restaurant and grocery business company. The company's authorized capital is 100k rubles. The company got a license for the wholesale sale of alcohol products in March 2022.
According to the Federal Tax Service, "Pyt" LLC has 1 employee. The company's revenue was RUB 25m in 2022, and net profit was RUB -370k.
‍
LEPS BAR
2023
In April 2023, he registered 3 trademarks: GLEPS BAR, LEPS BAR, ЛЕПС БАР. He probably has plans to open a new one. Gregory says he doesn't know much about the restaurant business, so he just "deposited a bit of money and sits on the percentage."
‍
COSMOS GIRLS
This female singing trio originally consisted of Leps' daughter — Eva, Alexandra Giner — daughter of CSKA FC owner Evgeny Giner, and Eden Golan, a participant in The Russian version of the singing show "The Voice. Kids". Leps produce the band. In May 2019, he registered the COSMOS GIRLS trademark. Kirkorov, Bilan, Buzova, and Grigory Leps himself starred in the band's debut video.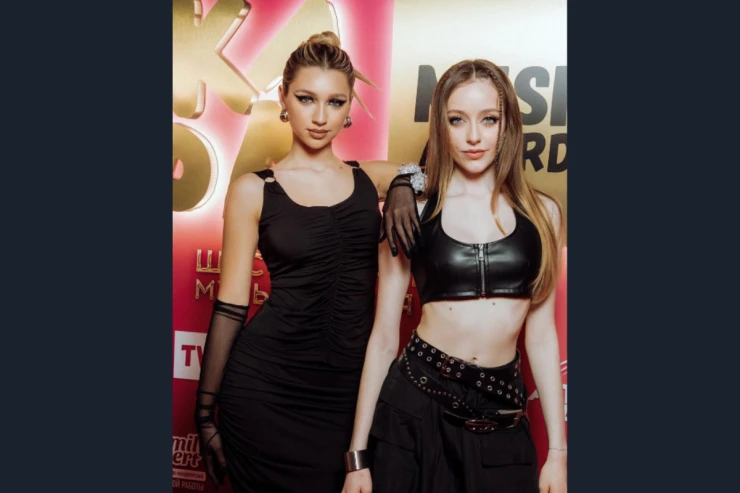 ‍
Leps Optics LLC (ООО "Лепс-оптика")
2012
The company's main activity is retail non-specialized trade. Founders: Grigory Lepsveridze (90%), Yesenia Loskutova (10%), who in 2017 was listed as a company representative who provided Grigory's participation in a Kremlin concert. The company suffered a financial breakdown in 2017, 2020, and 2021. In 2022, net income was RUB 9.4m.
Engineering Centre of Information and Analytical Systems LLC (ООО "Инженерный центр информационно-аналитических систем")
2016
In June 2016, EC IAS LLC ( ООО "ИЦ ИАС") was established, and Leps became a co-founder of the company in February 2018. The company's primary operations are in computing and information technologies. The registered capital of EC IAS LLC is RUB 12k.
Until February 2018, the co-founder of EC IAS LLC was Most-Satellite Systems ("Мост - Спутниковые системы"), a satellite communications developer, which signed an agreement with "Russian Helicopters" ("Вертолеты России") company in May 2018 to supply its communication systems. "Russian Helicopters is a helicopter construction holding company that partners with the Russian Ministry of Defence and belongs to the Russian state corporation "Rostec."
The company has a license to engineer, manufacture, test, and service aviation equipment. According to this article, in 2020, EC IAS LLC became(1, 2) a supplier of services under a government contract to develop a system for displaying, maintaining, and modifying interactive electronic technical manuals for civil aviation for the aircraft manufacturer "Irkut Corporation" (ПАО "Корпорация "Иркут") for RUB 17.1 m. "Irkut belongs to the United Aircraft Corporation ("Объединенной авиастроительной корпорации"), which belongs to the state-owned "Rostec" Corporation of Sergei Chemezov (a close friend of Putin). This contract was awarded in 2020 but has not yet been fulfilled as of June 2023. Probably, IC IAS LLC could be used to "launder money."
An article from September 2018 says that EC IAS LLC developed the OperkitPlatform information and analytical platform, which was subsequently integrated into the system of the "Russian Helicopters" ("Вертолеты России") holding company. In addition, according to an article by RuNews24 in June 2023, EC IAS LLC, in cooperation with the Russian airline "Aeroflot" ("Аэрофлот"), will develop Russian aircraft maintenance software to replace the AMOS software from Switzerland. The company's website also says they cooperate with the Russian executive authorities.
‍
Free corporate parties for the Russian Interior Ministry, Federal Security Service: Leps' contacts with the Russian state authorities
In parallel with unsuccessful business projects, Leps kept doing what he knew best - jesting. However, he changed his focus from bandit restaurants in Sochi to the Kremlin elite in Moscow.
Grigory Leps was a trusted person of the President of the Russian Federation in the elections of 2012. After Putin's re-election, Leps was invited to the inauguration ceremony at the Kremlin.
The average price of a Leps concert in 2017 was estimated at 10.5m rubles ($178.2k). But in the same year, 2017, he took part in a show in the Kremlin and received only 106k rubles ($1.8k). Ksenia Sobchak, the Russian journalist, asked Leps about free concerts for the government, and he said: "I would not say that it was entirely for free. Of course, he made a discount of almost 100 times for his beloved Russian government.
He also did not deny that he performs for free at corporate parties of the Ministry of Internal Affairs and the Federal Security Service.
In July 2022, Putin awarded Leps the "People's Artist of the Russian Federation" title.
‍
Making a call to murder the Ukrainian people and supporting the occupation of Crimea and Donbas by Russia: what's wrong with Leps?
After a concert in Kyiv in June 2014, Ukrainian TV presenter Kateryna Osadcha asked Leps about his support for the Russian occupation of Crimea. He said he is "a citizen of my country. I respect my president. And everything he does, I think, is right. I trust him, I respect him, I appreciate him".
Later he added that "it is probably very profitable for Russia — to have Crimea. But if our president decides it, then it must be done".
To confirm his words, a year later, in 2015, he went to temporarily occupied Yalta to give a speech at a celebration of the one-year Russian occupation of Crimea, which Russian propaganda calls the "anniversary of the reunification of Crimea with Russia".
Then, 4 years later, in 2019, he again went to the illegally annexed Crimea to give performances (1, 2) in the temporarily occupied Sevastopol at the motorcycle show of Russian bikers "Night Wolves". This is a thematic club that Russian President Putin is very fond of.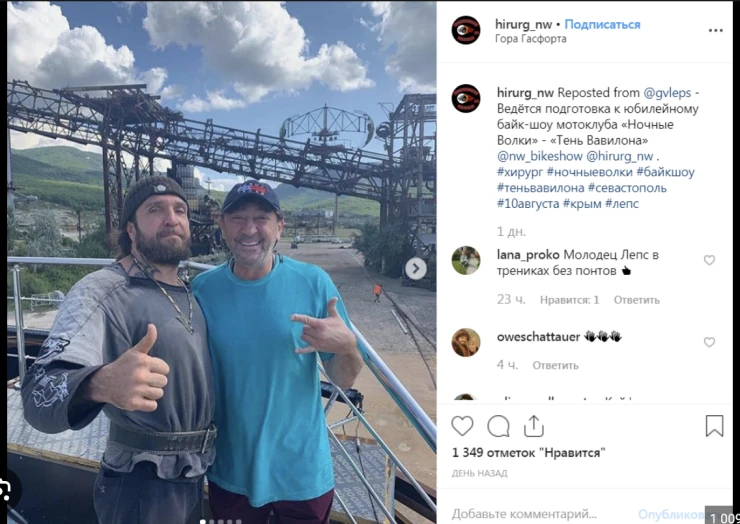 ‍
Russian propaganda has often used the concept of "victory in the great war" to demonstrate the "Russian people's" achievements.
Leps held a concert in September 2020 to mark the anniversary of the liberation of Donbas from fascist invaders in the temporarily occupied by Russia Donetsk city.
One month after the start of Russia's full-scale invasion of Ukraine, Leps performed at the Luzhniki stadium at a "celebration of the eighth anniversary of Crimea and Sevastopol becoming part of the Russian Federation."
In May 2022, Leps visited occupied Donetsk again. He said his visit aimed to perform for wounded Russian soldiers and to give them some money. Moreover, in May, he gave concerts in occupied Donetsk and Luhansk.
In October 2022, Leps performed for the mobilized soldiers of the Far Eastern District at the Makarov Pacific Higher Maritime School.
Leps released his new song in February 2022, but this time not about vodka or alcoholism, but about the "motherland." The lyrics include: "Motherland is calling. Don't let her down. I will stand up for you, mother Russia".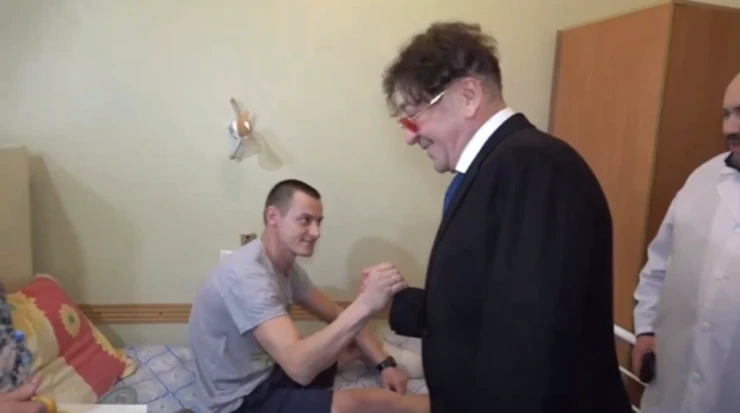 And the next month, with the terrorist Denis Pushilin and the international criminal Maria Lvova-Belova, Leps visited the traumatology center in Russian-occupied Donetsk (1, 2).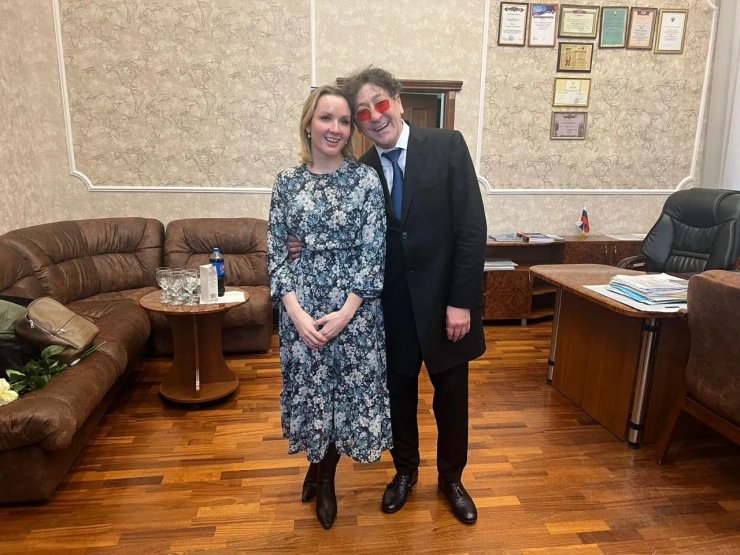 ‍
Recently, Leps said he would pay 1 million rubles for each destroyed Leopard tank currently in service in the Ukrainian Armed Forces.
"I agree with everything Nikolai Baskov said (*Nikolai Baskov — a Russian singer, who supported the "idea" of encouragement to destroy tanks). Everything we can do for our Soviet - Russian, sorry - army — we will do with all our hearts. If we can sing where we need to, we will sing. If we can make some financial reward for our soldiers, we will do it," Leps said.
Later, Leps would say that he meant only 1 million rubles from one Russian artist, not 1 million for each tank. Some Russian media reported that at the end of June, Leps presented certificates for 3 million rubles to the Russian military.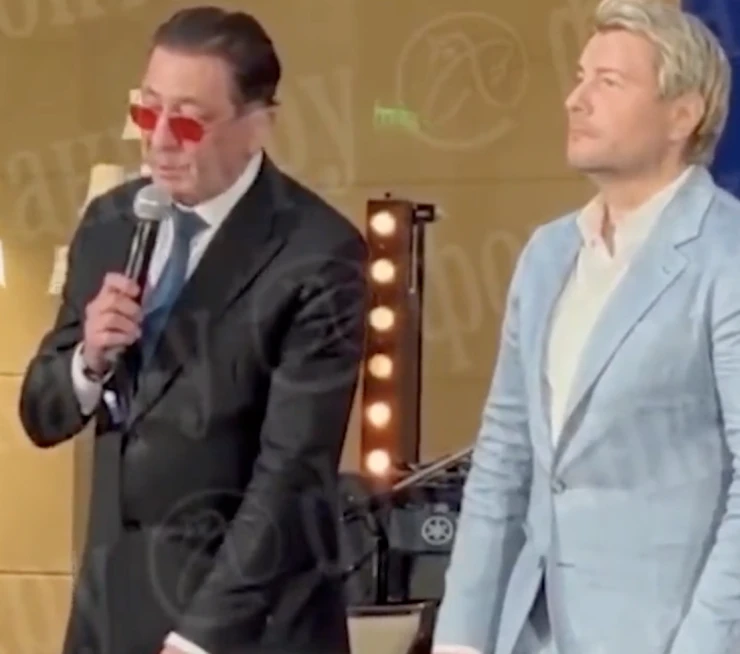 ‍
After Leps' statements, his concert in Kazakhstan was canceled. At the same time, Lepsveridze's concert director said that the singer's position would not change: "We support our country, no matter what happens in different countries, whatever they say. They canceled — so what? It's not a big deal. We can live without Kazakhstan. Nothing happened. Just another statement, and people in Kazakhstan are going crazy. Well, for God's sake. We are not upset at all. We have been supporting our armed forces and army as best we could and as much as possible, and we will continue doing it".
‍
Leps' 'thieves in law': the connections with Russian criminals
Based on the photos of Leps with Putin or in an embrace with Lvova-Belova, Leps does not seem to ignore the opportunity to be surrounded by criminals. In the US, for example, he is suspected of being a member of the Eurasian criminal syndicate "Circle of Brothers." Leps transferred money to Vladislav Leontyev, a key figure in the "Circle of Brothers." Leontyev was also known as "Vadik Belyi," a Russian "thief in law." Leps said he had no foreign property, including on Thai islands. He probably put a villa in Phuket for sale in 2013 in connection with these allegations. The address was listed in the press release of the US Department of the Treasury. According to a photo published by his daughter Eva, he owned the villa from 2007 to 2015.
Vyacheslav Ivankov (Yaponchik) is also called one of the leading figures in the Circle of Brothers syndicate. Leps does not deny that he had friendly relations with him. Leontyev and Ivankov took a photo together in Dubai in 2006.
Leps is also connected to Sergei Chkhetiani. Chkhetiani was a criminal authority in Sochi and helped Grigory at the start of his career as a tavern jester.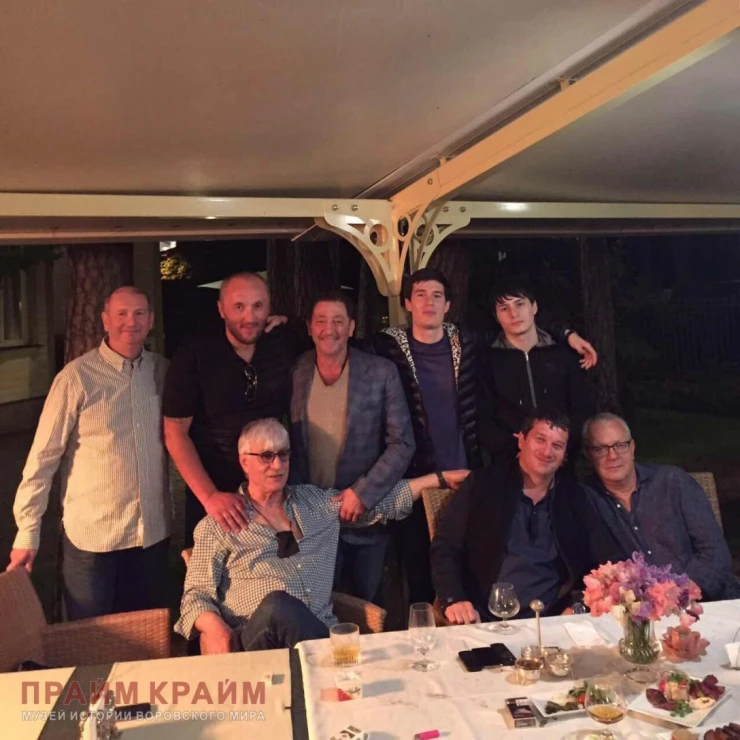 ‍
A loss of $20 million, a broken contract with Mercedes, a blacklist in Latvia, and sanctions: the consequences of Leps' war promotion
Leps had many concerts abroad. In March 2013, he gave a show in London at the Royal Albert Hall. In October 2006 — 3 concerts in the United States. He was on tour in Germany in May 2009.
But in December 2022, at some concert in Russia, during the introduction of the song "I'm going to live in London" ("Я уеду жить в Лондон"), he said:" 'This is a song about the city where we're not going to. Unless we conquer it".
Leps will not go to London, as well as some other countries, because of the sanctions imposed on the Russian singer. In November 2019, Leps was added to the "blacklist" by the Latvian Ministry of Foreign Affairs. Before that, Leps' concert in Latvia was attended by the country's Minister of the Interior, which the Minister of Justice criticized.
Since January 7 2023, he has been sanctioned by the National Security and Defence Council for anti-Ukrainian activities. Since June 2023, he has been on the sanctions lists of the EU, the US, Switzerland, and Ukraine for supporting Russian propaganda and war.
As a result of the sanctions and frozen accounts in the US and UK, Leps lost ~$20 million. After the US sanctions were announced, Mercedes canceled the contract with Leps, according to which Leps was the brand ambassador. Also, the car he had been using for free was taken away from Leps. However, Leps insists that he repurchased it.
On February 8, 2023, the United States removed Leps from OFAC's SDN list (Specially Designated Nationals of the U.S. Treasury Department's Office of Foreign Assets Control).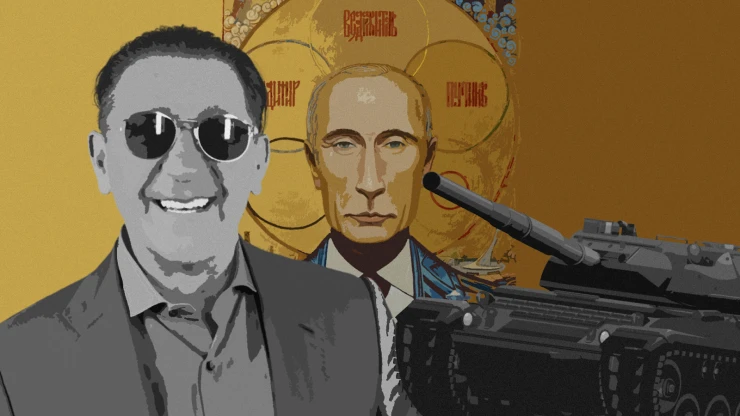 Alcoholism, icons, and other Leps' fetishes
Leps's creative work as a Russian propagandist is deeply linked to the 'aesthetics' of Russian alcoholism. He often presents himself to the public in this manner. He started his close relationship with vodka in Sochi and brought this love to Moscow. He was hospitalized at the Botkin Hospital in November 2008 with internal bleeding caused by a stomach ulcer and stayed in ICU for a couple of days. The cause of his illness was long-term alcoholism. His mother was obliged to sell her apartment in Sochi to pay for Leps' medical treatment.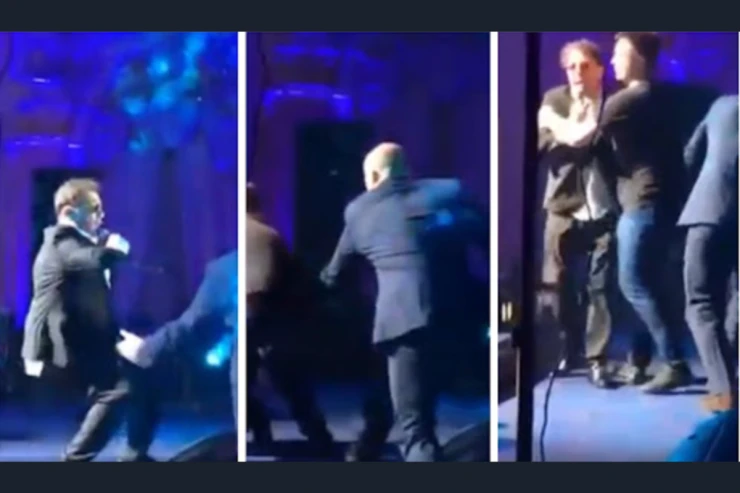 ‍
According to Hieromonk Photius (*a Russian singer mentored by Leps on The Voice show), Leps "fights with himself, his religion helps him, but he has breakdowns."
One of these, for example, happened in 2022. At Leps's concert, one of his fans gave him some flowers and asked him to take a selfie. Leps replied into the microphone: "Even if you take a picture, no one will believe that you are friends of mine. Where are you going to place this photo in the toilet?" Grigory finished his performance by stopping the performance in the middle of the song, sticking his middle finger in the air, throwing the microphone on the floor, and leaving the stage. After the concert, Leps went to the Finnegan's bar in Moscow, where he got into a conflict with one of the bar's customers — Leps and his 3 bodyguards beat him. The victim said that the conflict was because he would rather not play backgammon with Leps for $10k, after which Leps slapped him and said, "Let's go out." One of the aggressors was Vladimir Uryupin, the director of Leps' production center.
In February 2013, at a Russian State Duma Information Policy Committee discussion, Leps told journalists (1, 2) that he is "an impulsive person, he will break someone, he will go to prison. And let them - I will do my time! Some bastard comes to my house; I'll get him. We'll start a fight! My soul will not survive; I will soon calm them down, the bastards!"
He admitted to using drugs in May 2017. Although in 2014, when Ksenia Sobchak asked him about drugs, he did not give a clear answer.
And as of December 2018, he was on the blacklist of the Russian central bank, with the note "do not open accounts, do not issue an official refusal, urgently contact the UMKDK 0112067 8694 8246".
In 2013, Leps sued Sobesednik-Media because the newspaper published his photographs next to the caption "Asexuality Rating," which was "offensive" to him.
‍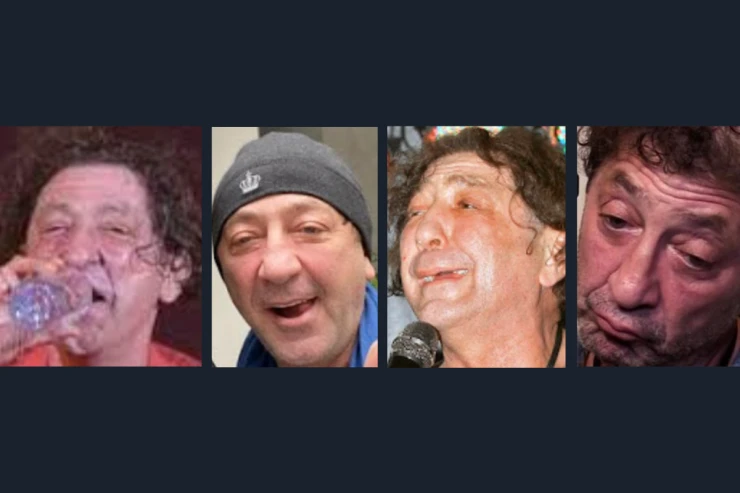 In 2021, the State Kremlin Palace institution filed a lawsuit against the Grigory Leps' PC LLC for almost 2 million rubles for failing to fulfill its obligations to hold a concert.
However, besides his alcohol addiction, Leps seems to have another fetish: Orthodoxy and icons. From September 2018 to January 2019, the State Historical Museum in Moscow organized an exhibition of icons from Leps's collection named 'Wonderful Art.' The group is estimated at ~$30 million. And his collection includes more than 200 pieces (1, 2). In addition, Lepsveridze bought an apartment on Savinskaya Street to view the church from its window.
Grigory has the icon given to him by Putin himself. According to Leps, Putin even left his autograph on it. This is the highest value to Grigorys' collection.
‍
Leps' private information
Cars:
2019 Range Rover, VIN: SALGA3BJ5KA542204, number: T700AR197;
Land Rover 2015, VIN: SALGA3NF4FA237530, number: C201RN799;
Lexus LX570 2018, VIN: JTJNU00W804272852, no: O788VU799. The vehicle number is on the list of the Russian Presidential Administration;
Mercedes-Benz S560 4MATIS Maybach 2019, VIN: WDD2229861A461636, number: T705TX750;
Bentley Continental GT8 Convertible, 2017, VIN: SSVGN23W1НС063651, no: U917HK777.
Real estate:
From March 2009, Leps owned a land plot at the following address: Moscow Region, Krasnogorsk District, south of Pozdnyakovo, plot No. 7. Total area: 3750 m2, cadastral number: 50:11:004 02 19:0173. The 2-hectare plot of land with forest, next to the houses, is leased by Leps for 49 years.
This property is also described in the article "Where Hryhoriy Leps Lives," published in December 2016. It is said that he owns a land plot and 2 houses on the territory of the cottage village "Tretya Okhota," but geographically, it is the cottage village Korovino. According to Yandex maps, the house has a local address of 7 Sosnova Street.
As of 2016, the value of this residence was estimated at RUB 400 million ($6.5 million). In 2022, this property was valued at RUB 1bn ($16.5m). Russian media also wrote that Leps owns an apartment in the RedSide residential complex at 9 Sergey Makeev Street in Moscow. Its market value 2022 was ~70 million rubles ($1.16 million)y. In addition, Grigory Leps owns a 4.2-hectare plot of land for development in the Tver region near the Volga River, which he acquired in 2016.
Contacts:
Documents:
TIN: 770165009200, SNLS: 12321247905, passport: 4509192965
More information:
Known addresses:
Moscow, Savvinskaya Naberezhnaya str., 9, bldg. 17;
Moscow region, Krasnogorsk district, Pozdnyakovo village, kp. Korovino, Sosnovaya, 7;
Moscow, Spartakovskaya str. 4, bldg. 1, sq.1;
known passwords: 160762;
According to the insider, in April 2019, he received 1.1k rubles of income from Comedy Club Production LLC. In April 2019, he received 46.6k rubles in revenue from the media group Krasny Kvadrat LLC.
Conclusions
Russian culture is an integral tool for propaganda in Russia: aggressive, cheap, but no more dangerous. When an artist with thousands of listeners says he will pay money to kill people, what is this but another splash of Russian propaganda? Remember that consuming Russian content means sponsoring the war that Russia started in Ukraine because music can't be outside politics. It cannot be outside the war. And Leps is a vivid case in point.
If you have any questions or if you would like to receive more information, please contact us by email: info@molfar.com
‍